Uta Hagen was born in Gottingen, Germany on June 12, 1919. Her father was an art historian, who purportedly named her after a 13th century statue he was in a cathedral in Nuremberg. Her mother was an opera singer. When Hagen was seven, her family moved to Madison, Wisconsin, where her father headed the department of art history at the University of Wisconsin. Hagen herself briefly studied at the University of Wisconsin before leaving to pursue an acting career.
In 1937, Hagen requested an interview for a production of Hamlet Eva Le Gallienne was producing in Dennis, Massachusetts. Although Le Gallienne was reluctant to interview the teenager, she agreed to an audition and ultimately cast Hagen as Ophelia. She joined Le Gallienne's theater company before auditioning for the part of Nina in Alfred Lunt and Jane Fontannes's Broadway production of Ibsen's The Seagull.
Over the course of seven decades, Hagen appeared in plays by Shakespeare, Chekhov, Ibsen, Shaw, Albee,, and Williams, working closely with other women in theatre, including Le Gallienne and Margaret Webster. She starred in Webster's 1942 production of Othello, with Paul Robeson in the title role and husband Jose Ferrer as Iago. Although she occasionally appeared in film and television, theatre was her home.
Unable to find work after being blacklisted in 1950, like others who were blacklisted (Stella Adler and Ray Lev in particular), Hagen turned to teaching. She founded and ran the Herbert Berghof Studio with husband Herbert Berghof and was a renowned acting teacher and author of several books on acting, including Respect for Acting and A Challenge for the Actor. Perhaps her greatest impact on theatre lay in her commitment to teaching and mentoring generations of actors, including Gene Wilder, Rober DeNiro, Faye Dunaway, and Whoopi Goldberg.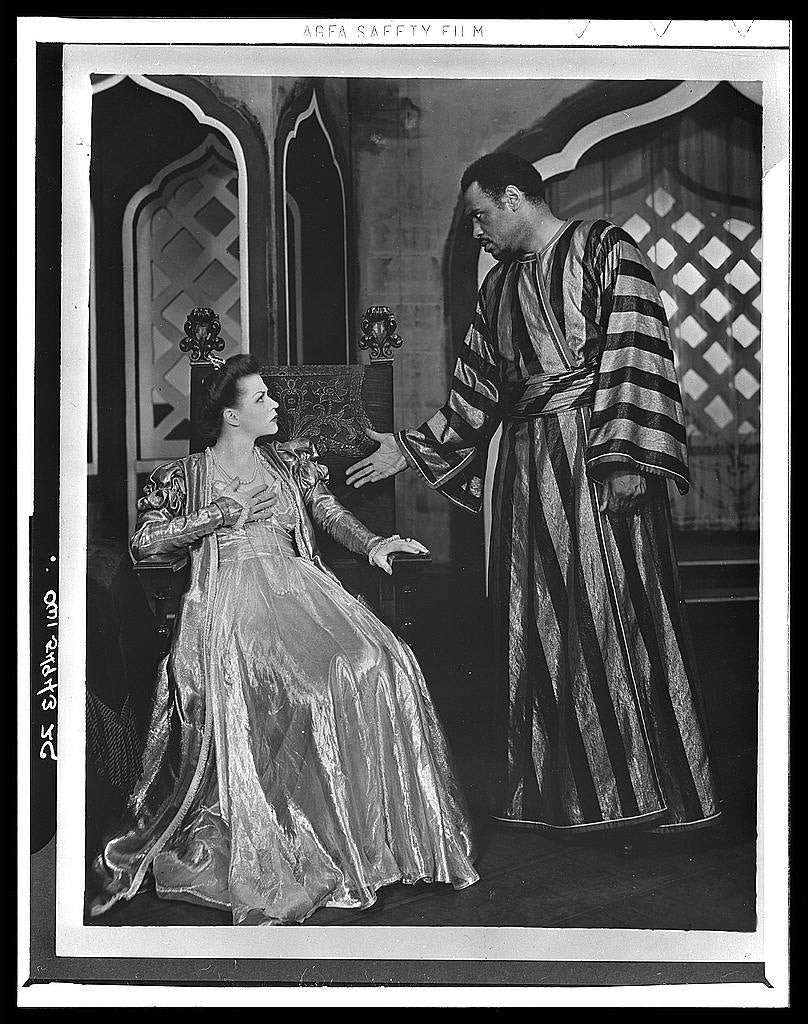 In 1938, Hagen married Jose Ferrer. The couple had one daughter, Leticia. She married actor Herbert Berghof in 1951.[Mel Gussow, "Uta Hagen, Tony-Winning Broadway Star and Teacher of Actors, Dies," New York Times, January 15, 2004, A31.
Hagen died in New York City on January 14, 2004.
On July 27, 1950, FBI informant Louis Budenz—former managing editor of the Communist Party's newspaper, The Daily Worker—identified Uta Hagen as a member of the Communist Party. In his testimony to the FBI, Budenz admitted to never having met Hagen, she had joined the CP in "1944 or 1945 . . . and my recollection is that she was influenced by Mady Christians"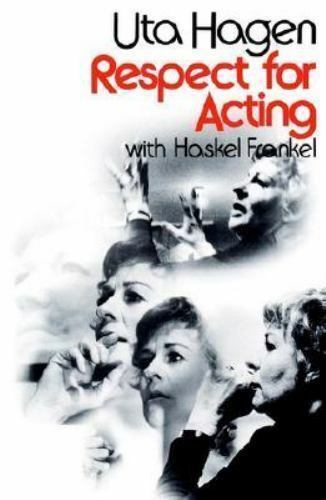 Hagen had been identified in the pages of Red Channels, just one month earlier, but given her relationship with Paul Robeson—himself a longstanding target of anti-communists—and other leftist writers, performers, and directors, Hagen would certainly have drawn their attention.
The 1950 FBI memo initiated an investigation of Hagen that included surveillance of her apartment in New York City. The investigation continued for six years and Hagen's file eventually totaling over 250 pages. The FBI hoped to cultivate Hagen as an informant, but the investigation ended in September 1956, when Hagen informed the Bureau in no uncertain terms that "she had "absolutely no additional information to provide to the FBI."
In 1948, Hagen starred in the national company of A Streetcar Named Desire and then replaced Jessica Tandy in the role on Broadway. In 1950 she won her first Tony for playing the title role in The Country Girl. But the blacklist that resulted from the inclusion of Hagen's name in Red Channels and the Bureau's surveillance made it difficult for Hagen to find work and acting roles became sporadic until 1962, when Hagen was cast in the lead role in Edward Albee's 'Who's Afraid of Virginia Woolf? Google Drive: Read Uta Hagen's FBI file
Broadway
The Seagull (1938)
The Happiest Days (1939)
Key Largo (1939)
Vickie (1942)
Othello (1943)
The Whole World Over (1947)
A Streetcar Named Desire (1947)
The Country Girl (1950)
Saint Joan (1951)
In Any Language (1952)
The Magic and The Loss (1954)
Island of Goats (1955)
Who's Afraid of Virginia Woolf? (1962)
The Cherry Orchard (1968)
You Never Can Tell (1986)
Charlotte (1980)
Mrs. Klein (1995)
Collected Stories (1998)
Six Dance Lessons in Six Weeks (2001)
Film
The Other (1972) - Ada
The Boys from Brazil (1978) - Frieda Maloney
Reversal of Fortune (1990) - Maria
Limón: A Life Beyond Words (2001) - Narrator
Television
Victory (1945, TV Movie)
A Month in the Country (1959) - Natalia Petrovna
The Day Before Sunday (1970) - Annamae Whiteley
A Doctor's Story (1984, TV Movie) - Mrs. Hilda Reiner
The Twilight Zone (1986) - Gloria (segment "The Library")
Seasonal Differences (1987) - Omi
The Sunset Gang (1991) - Sophie (segment "The Home")
King of the Hill (1999) - Maureen (voice)
Oz (1999) - Mama Rebadow