By Carol A. Stabile
Hester Holm Sondergaard was born in Litchfield, Minnesota on July 5, 1903. Her father, Hans Tjellesen Smidt Sondergaard, immigrated from Rodding, Denmark in 1890. He met and married Anna Kirsten Holm in the US. Hans worked at the Litchfield Creamery as a master butter maker. The couple had three daughters: Hester, Gale, and Ragni Holm.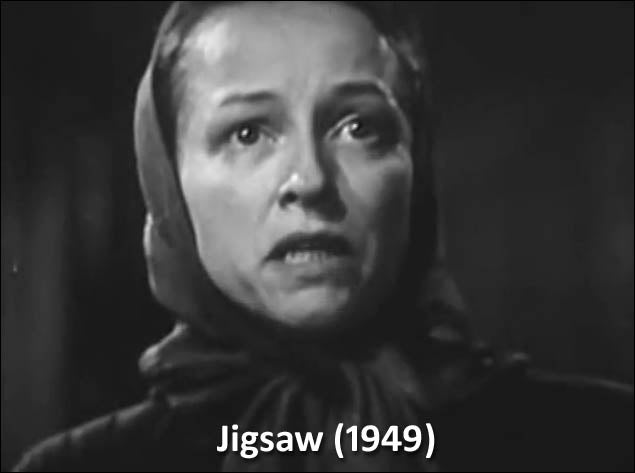 The family moved to Minneapolis in 1912, when Hans accepted a position as a federal butter inspector. Hester and Gale attended Central High School
In high school, Sondergaard played violin in the school's orchestra, was a member of the Girl's Athletic Association and the Girl's French Club, and served as associate editor for her school newspaper. After graduating in 1920, Sondergaard attended the University of Minnesota, where she played women's hockey, was a member of the Masquers Dramatic Club, and continued to play the violin.
After graduating in 1925, Sondergaard joined her sister Gale in New York City to pursue a career in acting. She quickly began getting roles in Broadway productions, including The Black Pit (written by Albert Maltz), Mother, Bitter Stream (1936), and My Heart's in the Highlands (1939). In 1941, she sang a solo in Marc Blitzstein's two-act socialist opera, No For An Answer. She also had a role in Albert Maltz's The Journey of Simon McKeever in 1949.
Sondergaard also worked in radio, playing in dramas on Fletcher Markle's Studio One, Ford Theatre Radio Drama, CBS Columbia Presents Corwin, NBC Mystery Theatre, and NBC's Arch Obeler's Radio Hall of Fame.
In 1943, Sondergaard was cast in her first film role, in Seeds of Freedom. In 1948, she appeared in The Naked City; in 1949, she co-starred with Henry Fonda and Burgess Meredith in Jigsaw, and she had a role in The Big Break in 1953, her last role in film.
Sondergaard met Congressman Hugh De Lacy in 1949. The couple married in 1952. DeLacy was a member of the Seattle District Communist Party USA from 1937 to 1939. The couple moved to California in 1959 and were divorced in 1960.
Her acting career ended by the Red Scare, Sondergaard returned to school and became a licensed speech pathologist. She had a private practice in Los Angeles into the 1970s.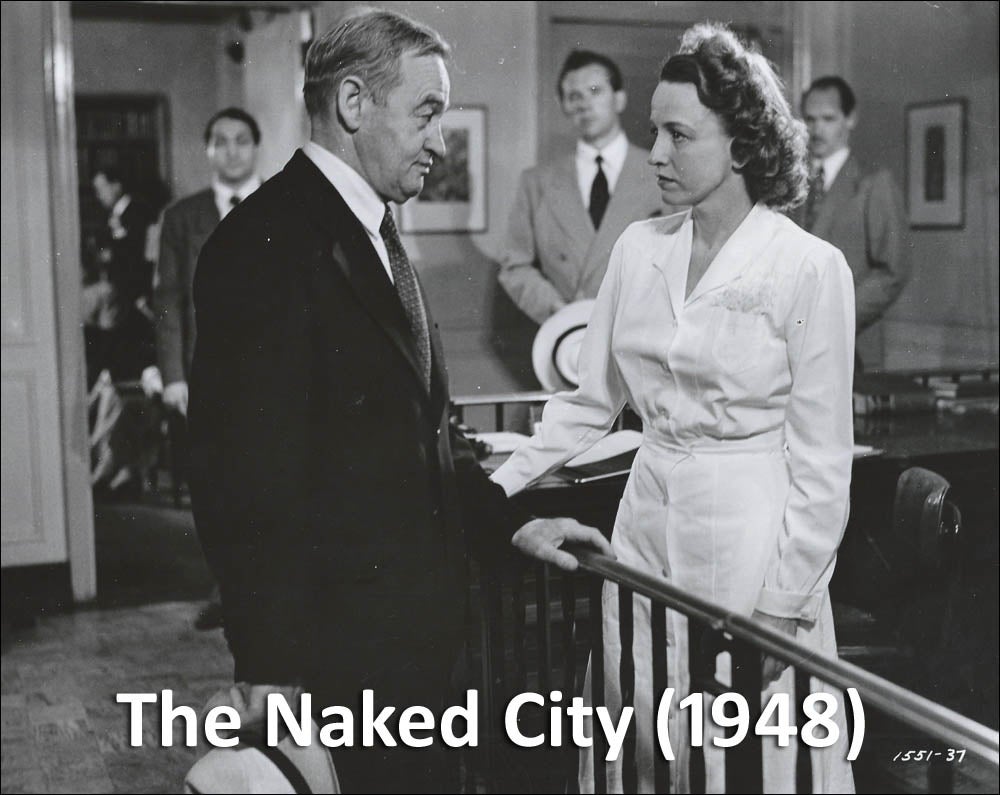 Sondergaard died on February 26, 1994, in Torrance, California. Her ashes were scattered in the same location as her sister Gale, near Santa Monica, California.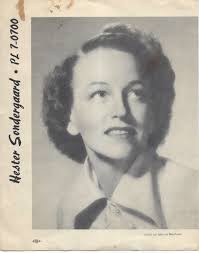 Like other progressive women who were blacklisted in the late 1940s, Hester Sondergaard had a lengthy history of participating in cultural productions related to the Popular Front and working with producers, directors, writers, and other performers associated with the Communist Party.
She starred in Albert Maltz's 1935 Black Pit, a play that told the story of coal miners in West Virginia and an example of what theatre critic Brooks Atkinson described as "the revolutionary and radical theatre" Following quickly on the heels of this role, Sondergaard starred in Strike Song, a three-act play about 1929 labor uprisings in Gastonia and Marion, North Carolina Sondergaard also appeared in John Howard Lawson's Marching Song, a play about striking workers in an auto town Lawson himself was under surveillance by anti-communist organizations and would appear before the House Un-American Activities Committee later that year, along with other writers, directors, and producers who came to be known as the Hollywood Ten.
Anti-communists were especially concerned with progressives who provided financial support for Cultural Front artists. In this regard too, anti-communists were concerned about Sondergaard. In 1947, Sondergaard (along with Meg Mundy and Betty Winkler who were also blacklisted) was identified as having purchased shares in New Stages, Inc., a group devoted to "putting on works which do not fall into the conventional Broadway pattern"
Sondergaard's family connections also made her suspicious in the eyes of anti-communists. She was the younger sister of Gale Sondergaard, who was married to Herbert Biberman, a member of the Hollywood Ten.
Both Sondergaards were listed in Red Channels in 1950. In 1952, Hester Sondergaard married politician Emerson DeLacy, a former member of the Seattle District Communist Party who was identified as a Communist in testimony given by the House Un-American Activities Committee in 1954.
Unlike Gale Sondergaard, who had had a successful Hollywood career, Hester Sondergaard had worked mainly on Broadway and in radio. The blacklist ended her career. She moved to California with DeLacy in 1959 (the two divorced in 1960). She returned to school and became a licensed speech pathologist.
Stage
Galileo (1947)
My Heart's in the Highlands (1939)
Marching Song (1937)
Bitter Stream (1936)
Mother (1935)
Black Pit (1935)
Radio
Portia Faces Life
Road of Life 
Wendy Warren and the News 
We Love and Learn (1944)
Film
Jigsaw (1949) 
Seeds of Freedom (1943)