By Carol A. Stabile
Rose Hobart was born Rose Kefer in New York City on May 1, 1905. Paul Kefer, Hobart's father, was first cellist for the New York Symphony; her mother was an opera singer. She grew up in New York City, spending summers in an art colony in Woodstock, New York. Her parents divorced when she was 11 and Hobart and her older sister Polly spent two years in France with her grandmother, returning to New York when the US entered World War I.
In 1920, Hobart joined a touring company, returning to New York City, where she auditioned for Eva Le Gallienne, who cast her in a touring company of Ferenc Molnár's Liliom (a play that later became the basis for Rodger and Hammerstein's musical Carousel).
Rose Hobart recalled the homophobia she encountered while performing in Liliom. Close to Le Gallienne and not understanding that she was a lesbian, the cast assumed that Hobart was Le Gallienne's lover. "People will forgive you men," a cast member later told her, "but they will never forgive you women." Le Gallienne told her "You can only judge people by how they treat you." Hobart agreed and would continue to work with Le Gallienne in years to come.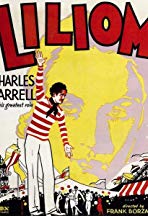 Hobart debuted on Broadway in 1923, playing the part of a young girl in The Lullaby by Edward Knoblock. Hobart continued to perform on stage, appearing in the 1930s in I Loved You Wednesday, Girls in Uniform, Springtime for Henry, and The Wind and the Rain. Hobart's final major stage appearance was in 1939's Dear Octopus.
Her performance as Grazia in Alberto Casella's 1929 Death Takes a Holiday brought her to the attention of Hollywood. Hobart made her screen debut as Julie in Frank Borzage's Liliom for Fox. Universal subsequently signed her and she starred in A Lady Surrenders, East of Borneo, and Scandal for Sale. Hobart played Muriel Carew in Rouben Mamoulian's Dr Jekyll and Mr Hyde (1932), starring with Fredric March. She also co-starred with Helen Hayes in What Every Woman Knows, and with Noel Coward in The Vortex.
Hobart was married three times. Her first marriage, to Benjamin L. Winter, ended in divorce in 1929. In 1932, she married William Mason Grosvenor, Jr. They were divorced in 1942. Hobart had a son, Judson Bosworth, with her third husband, architect Barton H. Bosworth.
Hobart died on August 29, 2000, at the Motion Picture and Television Country Home and Hospital in Woodland Hills, California.
Films
Liliom (1930) - Julie
A Lady Surrenders (1930) - Isabel Beauvel
Chances (1931) - Molly Prescott
East of Borneo (1931) - Linda Randolph
Compromised (1931) - Ann Brock
Dr. Jekyll and Mr. Hyde (1931) - Muriel Carew
Scandal for Sale (1932) - Claire Strong
The Shadow Laughs (1933) - Ruth Hackett
Convention Girl (1935) - Cynthia 'Babe' LaVal
Tower of London (1939) - Anne Neville
Wolf of New York (1940) - Peggy Nolan
Susan and God (1940) - Irene
A Night at Earl Carroll's (1940) - Ramona Lisa
Ziegfeld Girl (1941) - Mrs. Merton
Singapore Woman (1941) - Alice North
Lady Be Good (1941) - Mrs. Carter Wardley
I'll Sell My Life (1941) - Dale Layden (Mary Jones)
Nothing But the Truth (1941) - Mrs. Harriet Donnelly
No Hands on the Clock (1941) - Marion West
A Gentleman at Heart (1942) - Claire Barrington
Mr. and Mrs. North (1942) - Carol Brent
Who Is Hope Schuyler? (1942) - Alma Pearce
Gallant Lady (1942) - Rosemary Walsh
Dr. Gillespie's New Assistant (1942) - Mrs. Black
The Adventures of Smilin' Jack (1943) - Fraulein Von Teufel
Air Raid Wardens (1943) - (scenes deleted)
Films Continued
Salute to the Marines (1943) - Mrs. Carson
Swing Shift Maisie (1943) - Lead Woman (uncredited)
The Mad Ghoul (1943) - Della
Crime Doctor's Strangest Case aka Strangest Case (1943) - Mrs. Diana Burns
Song of the Open Road (1944) - Mrs. Powell
The Soul of a Monster (1944) - Lilyan Gregg
The Brighton Strangler (1945) - Dorothy Kent
Conflict (1945) - Kathryn Mason
Isle of the Dead (1945) - Mrs. Mary St. Aubyn (in long shot) (uncredited)
Claudia and David (1946) - Edith Dexter
The Cat Creeps (1946) - Connie Palmer
Canyon Passage (1946) - Marta Lestrade
The Farmer's Daughter (1947) - Virginia Thatcher
The Trouble With Women (1947) - Agnes Meeler
Cass Timberlane (1947) - Diantha Marl
Mickey (1948) - Lydia Matthews
Bride of Vengeance (1949) - Lady Eleanora
Television
The Invaders (1 episode, 1968) 
Gunsmoke (1 episode, 1968) 
The F.B.I. (2 episodes, 1968–1969) 
Cannon (1 episode, 1971) 
Night Gallery (1 episode, 1971)