Biography
By Jeremiah Favara and Carol A. Stabile
Overview
Betty/Elizabeth Todd (1908–1971) was a radio director in the 1940s in New York City. Born in Asheville, North Carolina, Todd studied radio broadcasting at Columbia University before going to work for CBS Radio. Todd was forced to resign from CBS due to her being subpoenaed by, and testifying before the House Un-American Committee (HUAC) in 1950.
Early Life & Education
Born Elizabeth Winston in Asheville, North Carolina on August 9, 1908. She attended high school in Buncombe County, NC. She attended the University of North Carolina-Chapel Hill from 1924 to 1927, although she did not receive a degree. She moved to New Orleans and worked as a bookkeeper and secretary before returning to North Carolina in 1928, where she worked as a secretary in the Department of Conservation and Development. Todd worked additional secretarial jobs in North Carolina, California, Tennessee, and Washington, D.C. from 1928 to 1938. 
Todd's radio career began in 1940 when she worked as writer and continuity head at radio station WBT in Charlotte, North Carolina. In July 1941, Todd attended the New York University Summer Radio Workshop. 
After moving to New York City in 1941, Todd studied radio broadcasting at Columbia and in June 1942 took a position at CBS radio, joining the production department as an assistant director. Todd worked at CBS until 1950 and was active in the Radio Director's Guild. In 1948, Todd was nominated for an executive post with the Radio Director's Guild as a councilor-at-large and was also nominated for secretary of the Radio and Television Director's Guild in 1949. 
During her career at CBS Todd worked as an assistant director for Radie Harris' radio program, an interview show; she directed the Arthur Godfrey Show; and she served as assistant director of network operations.
CBS requested and accepted Todd's resignation in 1950 due to her refusal to answer questions during her appearance before the HUAC.
In 1930, Todd married Kenneth McConnell and together they had a son, Jacob, in 1932. McConnell left Todd and their child in 1937 and was expelled from the Communist Party in 1937 because of his alcoholism. Todd divorced McConnell in October 1937. Todd married Pat Todd, an electrician, in November 1937. They remained married until divorcing in September 1959. Following her divorce, Todd moved to Bath, Maine. Todd died in Bath, Maine on December 31, 1971 at the age of 63. She was buried in the Old Chapel Hill Cemetery on University of North Carolina-Chapel Hill's campus.

Todd began working with labor organizations after she met activist Kenneth McConnell while working at J. Walter Thompson Advertising Company in San Francisco in the late 1920s. Todd and McConnell married in 1930 and moved to Chapel Hill in 1931. McConnell was recruited by the Communist Party in 1935. 
When McConnell was assigned to Knoxville by the Communist Party, Todd applied for a clerk position at the Tennessee Valley Authority (TVA). In 1940, three years after her divorce from McConnell, Todd was listed as one of forty-five suspected Communist Party members employed by the TVA in a letter FBI Director J. Edgar Hoover sent to the chair of the TVA.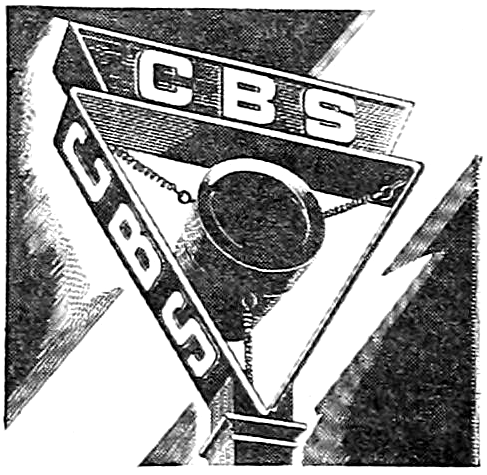 Although an internal TVA investigation found no confirmation that Todd was a member of the Communist Party, the Bureau continued to monitor Todd's activities.
When Todd began working at CBS in 1941, she joined a network the FBI already considered dangerously progressive. Throughout the 1940s, the Bureau kept tabs on CBS, intensifying their surveillance of progressives working at the network, including Todd. In 1950, Todd was subpoenaed to testify before the House Un-American Committee. Appearing before the House Un-American Activities Committee in June 1950, Todd pled the fifth amendment forty-six times during questioning.. After she appeared before the HUAC, CBS issued a press release that "requested and accepted" her resignation. Todd told the press a different story: "I am shocked at my summary dismissal by CBS without a hearing after more than 10 years of employment. . . my discharge comes merely as a result of being subpoenaed by the House Un-American Activities Committee as a witness." CounterAttack urged its readers to write to CBS head William Paley and "Congratulate him for the action CBS has taken in this case, and tell him to stick to his position in spite of any pressure exerted to reverse it." The FBI continued to maintain files on Todd until she was removed from their security index in August 1955.