By Carol A. Stabile
Margaret "Peggy" Webster was born on March 15, 1905, into what the New York Times described as a "150-year-old English theatrical dynasty." Her grandfather, Old Ben Webster, managed London's Haymarket Theater. His son and Webster's father, also Ben Webster, was an actor, as was her mother, renowned actress Dame May Whitty.
Webster was born in New York City, while her father was performing on Broadway, and maintained dual citizenship throughout her life. She attended the Etlinger Dramatic School in London as a child, appearing in walk-ons during her mother's performances. In 1924, she appeared with Dame Sybil Thorndike in The Trojan Women, an appearance that marked the beginning of a long personal and professional relationship with Thorndike.
Webster joined the Old Vic company in 1929 and when given the opportunity to direct soon channeled her energies in that direction. Although Webster claimed she would "rather act than eat," as her good friend Eva Le Gallienne put it in a tribute to Webster, "it was as a great director that she made her reputation." According to Le Gallienne, Webster's gift lay in her marked lack of egocentrism. "She did not create a play in her own image," Le Gallienne recalled, but instead "believed a director should interpret the author, not betray him."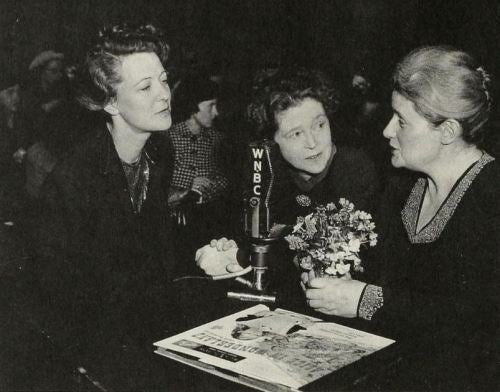 Webster became known as one of the foremost directors of Shakespeare of her generation. In 1937, she directed noted Shakespearean actor Maurice Evans in a highly-acclaimed Broadway production of Richard II. In 1938, Webster cast actress Mady Christians—whom she described as "blonde, distinguished, and opulent"—as Queen Gertrude in her production of Hamlet [Barranger, Margaret Webster, 87]—check date. Productions of Henry IV, Part I (1939), Twelfth Night (1940), Macbeth, 1941) followed in quick succession.
In the late 1930s, Webster began discussing a production of Othello starring African American actor Paul Robeson. She was told that it would be a box office disaster. In the end, she financed the production on her own. She produced the play in 1943, with José Ferrer and Uta Hagen cast alongside Robeson. As Webster recalled, "in the teeth of every possible hostility and prediction of doom," when the curtain fell on the first performance of Othello at the Shubert Theater in Manhattan on October 19, 1943, the standing ovation lasted for a full twenty minutes. Webster's Othello ran for 296 performances, a record for a Shakespeare play on Broadway that stands today.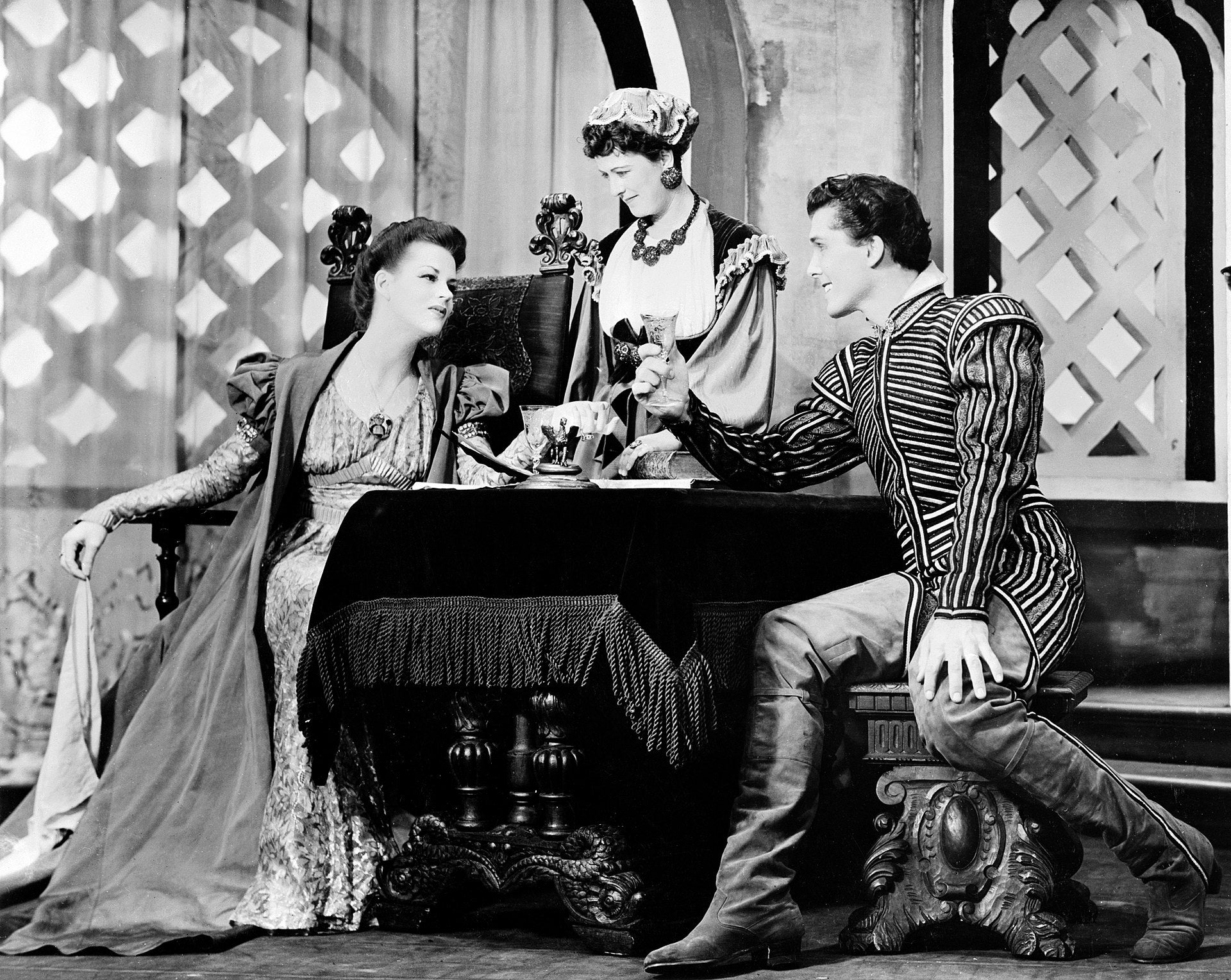 Webster co-founded the American Repertory Theater in 1946 with Eva Le Gallienne and producer Cheryl Crawford.
Webster was  active in unions in the entertainment industrues. As a member of the Association for Radio Actors (AFRA), she worked on the merger that would transform the union into AFTRA, incorporating television actors as well. Along with her friend Mady Christians and Edith Atwater, Webster was a member of the Television Authority, a group of trade unionists charged with sorting out the various jurisdictional issue surrounding the new medium of television.
Webster died in London on November 14, 1972, at the age of 67.
Stage Director
The Aspern Papers (Feb 07, 1962 - Apr 28, 1962)
Back to Methuselah (Mar 26, 1958 - Apr 19, 1958)
Saint Joan (Oct 04, 1951 - Feb 02, 1952)
What Every Woman Knows (Nov 08, 1946 - Feb 15, 1947)
Androcles and the Lion (Dec 19, 1946 - Feb 22, 1947)
Three to Make Ready (Mar 07, 1946 - Dec 14, 1946)
Counterattack (Feb 04, 1943 - Apr 17, 1943)
Flare Path (Dec 23, 1942 - Jan 02, 1943)
Twelfth Night (Nov 19, 1940 - Mar 08, 1941)
King Henry IV, Part I (Jan 30, 1939 - Apr 01, 1939)
King Richard II (Sep 15, 1937 - Oct 16, 1937)
Stage Performances
The High Ground (Feb 20, 1951 - Mar 10, 1951)
Alice in Wonderland (Apr 05, 1947 - Jun 28, 1947)
A Pound on Demand / Androcles and the Lion (Dec 19, 1946 - Feb 22, 1947)
John Gabriel Borkman (Nov 12, 1946 - Feb 19, 1947)
King Henry VIII (Nov 06, 1946 - Feb 21, 1947)
Othello (Oct 19, 1943 - Jul 01, 1944)
The Trojan Women (Apr 08, 1941 - Apr 08, 1941)
Family Portrait (Mar 08, 1939 - Jun 1939)
The Seagull (Mar 28, 1938 - Apr 30, 1938)
Theater Staging and Producing
Richard III (Dec 09, 1953 - Dec 20, 1953)
The Strong Are Lonely (Sep 29, 1953 - Oct 03, 1953)
The Taming of the Shrew (Apr 25, 1951 - May 06, 1951)
King Richard II (Feb 05, 1937 - Jun 1937; Apr 01, 1940 - Apr 27, 1940; Jan 24, 1951 - Feb 04, 1951)
The Devil's Disciple (Feb 21, 1950 - May 27, 1950)
Hedda Gabler (Feb 24, 1948 - Mar 06, 1948)
Ghosts (Feb 16, 1948 - Feb 21, 1948)
King Henry VIII (Nov 06, 1946 - Feb 21, 1947)
The Tempest (Jan 25, 1945 - Apr 21, 1945; Nov 12, 1945 - Dec 01, 1945)
Therese (Oct 09, 1945 - Dec 31, 1945)
Othello (Oct 19, 1943 - Jul 01, 1944; May 22, 1945 - Jun 10, 1945)
The Cherry Orchard (Jan 01, 1945 - Jan 06, 1945)
Macbeth (Nov 11, 1941 - Feb 28, 1942)
The Trojan Women (Apr 08, 1941 - Apr 08, 1941)
Hamlet (Dec 04, 1939 - Jan 06, 1940)
Family Portrait (Mar 08, 1939 - Jun 1939)
Hamlet (Oct 12, 1938 - Jan 1939)
Young Mr. Disraeli (Nov 10, 1937 - Nov 1937)