Biography
By Carol A. Stabile and Laura Strait
Born Leslie Elizabeth Hansen in Berwick, Iowa on August 22, 1910, Lesley Woods's career stretched over eight decades. After graduating from Chicago's Goodman School of Drama (now the Theatre School at DePaul University), Woods began working in summer theatre before landing a position with a stock company in Michigan. When her gig with the stock company was over, Woods moved to New York city with two other members of the company. 
Woods premiered on Broadway in the 1936 play Double Dummy. She subsequently appeared in Broadway productions of Excursion (1937),  Comes the Revelation (1942), The Assassin (1945), Advise and Consent (1960), and A Case of Libel (1963).
In the late 1930s, while vacationing in Chicago, Woods auditioned for work in radio. Recognizing her talent, she was cast immediately and remained in Chicago for two years, appearing in series like The First Nighter Program and The Wayside Theatre.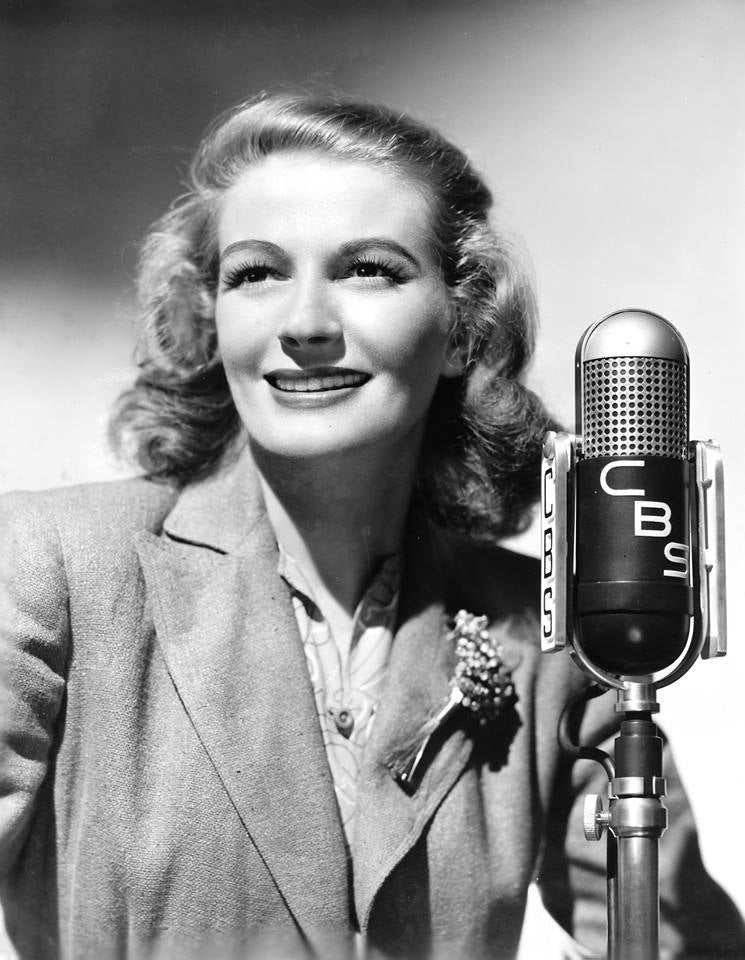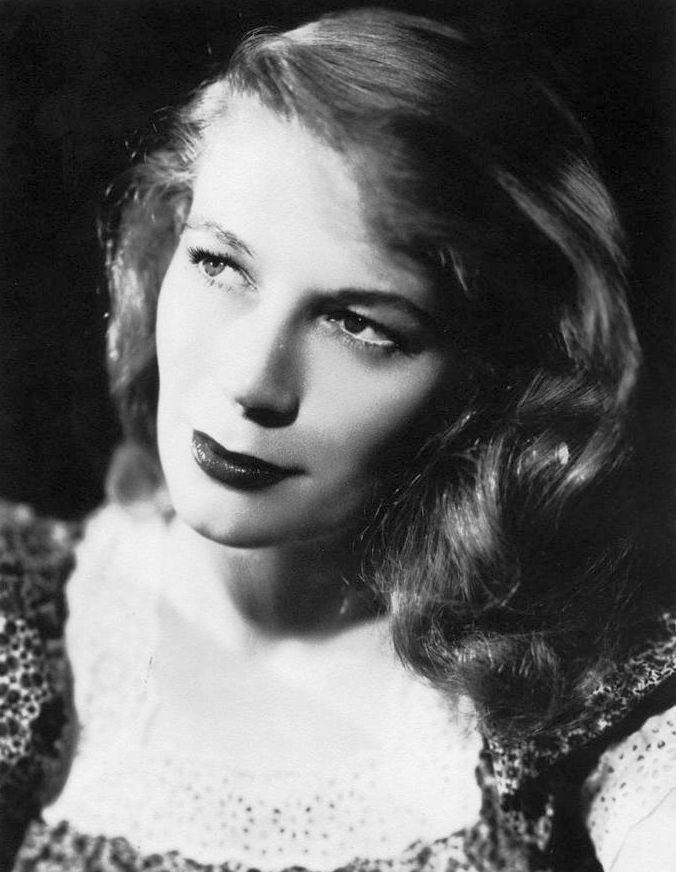 Woods had a long and distinguished career, playing hundreds of roles in radio, film, and television. Her greatest successes were in television daytime and prime time soap operas, where we worked steadily from 1959 through 2001. Her last role was in The Bold and the Beautiful, where she played Grandmother Helen Logan until she retired in 2001, when she was 88 years old. 
In 1963, Woods was among 20 people expelled from Mexico for their involvement in Dr. Timothy F. Leary's International Federation for Internal Freedom after Mexican newspapers reported there were "beatniks" and "queer people" at Leary's "so-called drug psychic research center."
Woods was a longtime member and supporter of Theatre West, a nonprofit arts organization and theatre company in Los Angeles.
Woods was married to stage, screen, radio, and television actor Richard McMurray (1916-1984), until his death in 1984. She had one stepson, Sam McMurray (1952-) Woods died in Los Angeles, on August 2, 2003.
Radio Appearances
Backstage Wife 
Boston Blackie
Bright Horizon
Bulldog Drummond
Casey, Crime Photographer
Guiding Light
Joyce Jordan, Girl Interne
The Man I Married
Midstream
Portia Faces Life
Road of Life
The Romance of Helen Trent
Rosemary
The Shadow
This Is Nora Drake
We Love and Learn
Woman in White
Film
Nurse Betty (2000)
Starry Night (1999)
Driven (1996)
The Uninvited (TV Movie) (1996)
The Colony (TV Movie) (1995)
The Rockford Files: I Still Love L.A. (TV Movie) (1994)
LBJ: The Early Years (TV Movie) (1987)
Testament (1983)
Isabel's Choice (TV Movie) (1981)
The People vs. Jean Harris (TV Movie) (1981)
Murder in Texas (TV Movie) (1981) 
Love for Rent (TV Movie) (1979)
Ruby and Oswald (TV Movie) (1978)
The Great Smokey Roadblock (1977)
Dog and Cat (TV Movie) (1977)
Bad Ronald (TV Movie) (1974)
Cry Rape (TV Movie) (1973)
Don't Be Afraid of the Dark (TV Movie) (1973)
Call to Danger (TV Movie) (1973)
A Man for Hanging (TV Movie) (1972)
The Secret Life of Sandra Blain (Short) (1971)
Cactus in the Snow (1971)
Light Fantastic (1964)
Broadway
A Case of Libel (Oct 10, 1963 - May 09, 1964)
Advise and Consent (Nov 17, 1960 - May 20, 1961)
The Assassin (Oct 17, 1945 - Oct 27, 1945)
Comes the Revelation (May 26, 1942 - May 27, 1942)
Excursion (Apr 09, 1937 - Jul 1937)
Double Dummy (Nov 11, 1936 - Dec 1936)
Television
The Bold and the Beautiful (1987-89, 2001)
Charmed (1999)
Clueless (1999)
Hen (1996)
Hot Line (1996)
Almost Perfect (1996)
Frasier (1995)
Wings (1991)
Hunter (1989)
L.A. Law (1987)
Falcon Crest (1984-1987)
Scarecrow and Mrs. King (1987)
Hardcastle and McCormick (1985)
Running Hot (1984)
The A-Team (1983-1984)
The Greatest American Hero (1983)
Knots Landing (1982)
Cassie & Co. (1982)
World War III (1982)
Bret Maverick (1981)
Shoestring (1980)
Beulah Land (1980)
Tenspeed and Brown Shoe (1980)
Dallas (1980)
Dear Detective (1979)
The Rockford Files (1979)
Battlestar Galactica (1979)
Family (1979)
Days of Our Lives (1978)
General Hospital (1977)
Police Woman (1977)
Visions (1977)
The Streets of San Francisco (1977)
Most Wanted (1977)
Gibbsville (1976)
White House Madness (1975)
Movin' On (1975)
Kate McShane (1975)
Three for the Road (1975)
The F.B.I. (1972)
Return to Peyton Place (1972)
Bright Promise (1970)
All My Children (1970)
Bonanza (1968)
Daniel Boone (1967)
A Flame in the Wind (1964-1966)
The Trials of O'Brien (1965)
The Nurses (1965)
For the People (1965)
Young Dr. Malone (1962)
The Real McCoys (1962)
Deadline (1959)
True Story (1958)
Robert Montgomery Presents (1956)
The Big Story (1956)
The Edge of Night (1956)
Search for Tomorrow (1951)