Biography
By Kristinah Session, Carol Stabile, and Laura Strait
Lena Calhoun Horne was born in 1917 in Brooklyn, New York. Her parents were Edwin "Teddy" F. Horne, a civil servant, numbers runner, and gambler, and Edna Scottron Horne, an actress. After her parents' divorce in 1920,  Horne lived with family in Florida and Georgia, before returning in 1929 to live with her paternal grandmother, later moving in with her mother and stepfather. A self-identified feminist, Horne credited her grandmother, Cora Calhoun, as being her political role model. Calhoun graduated from Atlanta University at a time when very few African American women were able to attend college.1 Calhoun had been "active in the Urban League and the NAACP, the Suffragette movement, and all kinds of social-work activity."2
"The part of me," Horne later wrote, "that responds to causes or to injustices, or issues fighting statements on all kinds of issues, that part of me is the creation of my proud, activist grandmother, who never seemed to be afraid of anything."3
Horne's first media appearance was as a two-year-old in the pages of the NAACP's Branch Bulletin.4 After leaving school at the age of  16, Horne's career as a performer began in earnest, with a job as a chorus girl at the Cotton Club in Harlem. In 1935, Horne joined Noble Sissle's orchestra, touring with his band throughout the US. She joined bandleader Charlie Barnet's orchestra in 1940 as lead vocalist.5
Like many Black actresses of her generation, Horne established herself as a nightclub entertainer before a Hollywood studios would consider her for a film. In 1942, she became the second Black actress to receive a long-term contract with a major motion picture studio, Metro-Goldwyn-Mayer (MGM). Later that year, she was cast in a small role in Cole Porter's Panama Hattie (1942).6 Her racially ambiguous role in Panama Hattie (which hinted that she was not Black, but rather a "Latin singer"), led to charges that she was trying to "pass" as white, denying the reality that this identity was created to pacify white supremacist viewers. Horne was also  cast in Broadway Rhythm (1944) as a "Latin performer."7
During an era when it was uncommon to see Black women on screen as anything other than "mammies" and servants for white protagonists, on one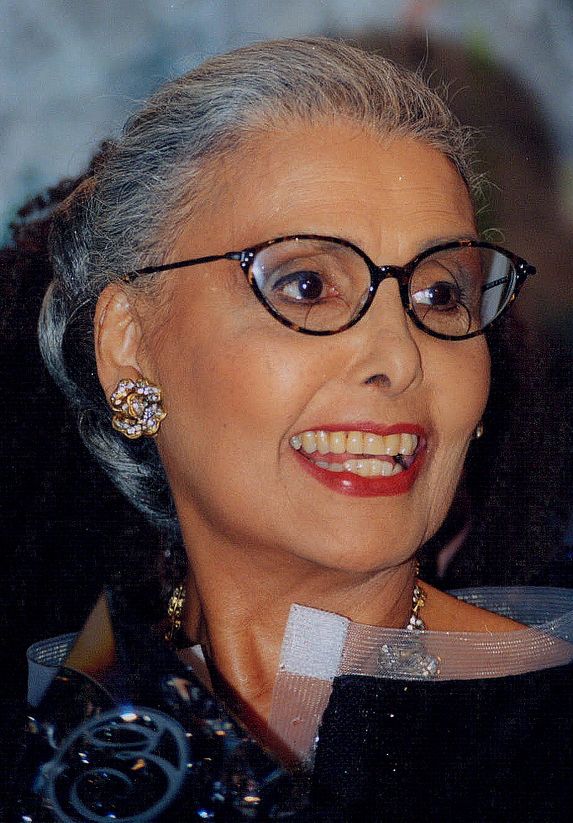 hand, or hyper-sexualized and exotic characters on the other, Horne understood herself as a powerful agent for change. NAACP Executive Secretary, Walter White, a Horne family friend, was said to have seen Horne as "an interesting weapon" to depict "the Negro" as an average person in film.8 Both White and Horne's father Teddy encouraged Horne to refuse to play stereotypical roles. Horne herself worried that her MGM contract "would force me to play roles as a maid or maybe even as some jungle type," roles "that most Negroes were forced to play in the movies at that time."9
1Gwen Gibson, "At 71, Lena Horne Isn't Exactly the Retiring Type," Chicago Tribune, December 15, 1988, https://www.chicagotribune.com/news/ct-xpm-1988-12-15-8802240927-story.html.
2Gail Buckley, The Hornes: An American Family, New York, NY: Knopf, 1986, 60.
3Ibid.
4Megan E. Williams, "The Crisis Cover Girl: Lena Horne, the NAACP, and Representations of African American Femininity," American Periodicals 16, no. 2 (2006): 200.
5Charlene B. Regester, African American Actresses: The Struggle for Visibility, 1900-1960, Bloomington: Indiana University Press, 2010, 176.
6Regester, 180.
7Regester, 195.
8Williams, 50.
9Lena Horne and Richard Schickel, Lena, New York: Limelight Editions, 1986, 134-135.
Horne had her first major role in Cabin in the Sky (1943) and Stormy Weather (1943). As she had expected, her options as a performer who refused to take roles as maids or prostitutes restricted her film career. Although Cabin in the Sky and Stormy Weather established her as a star, her subsequent film roles were limited to musical numbers that could be cut when films were distributed in the South, like I Dood It (1943), where she starred with Hazel Scott, Swing Fever (1943), and Ziegfeld Follies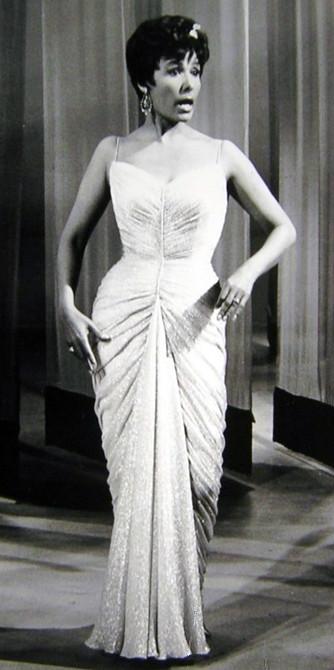 (1946). In 1946, MGM passed over Horne for the role of Julie in the third film version of Showboat, casting Ava Gardner instead, who ironically donned the make-up that had been created by Max Factor for Horne herself. Horne later observed of MGM, "they didn't make me into a maid. But they didn't make me into anything else either. I became a butterfly pinned to a column singing away in Movieland."1
In the late 1940s and 1950s, Horne performed outside of Hollywood--in nightclubs in Las Vegas, Los Angeles, and New York; on television variety shows and entertainment specials; and on Broadway, where in 1974, she appeared in her final film role, playing the Good Witch, Glinda, in The Wiz. In 1982, her one-woman show, Lena Horne: The Lady and Her Music took Broadway by storm. Scheduled to run for six weeks, the show opened to critical and popular acclaim, running for 333 performances and earning Horne a Tony award and two Grammy Awards before closing on her 65th birthday. 
Horne married Louis S. Jones, a friend of her father's, in 1936. Jones was active in Democratic politics in the Hill District in Pittsburgh, Pennsylvania. He and Horne had two children: Gayle in 1937 and Teddy in 1940. The couple separated in 1940 and divorced in 1944. In 1947, Horne married Lennie Hayton, a musician who also worked at MGM. They kept their relationship secret for several years, concerned that their interracial relationship might damage their careers. Horne and Hayton separated in the early 1960s, although the couple never divorced. Horne died at the age of 92 in Manhattan, New York on May 9, 2010 from heart failure. 
1Donald Bogle, Toms, Coons, Mulattoes, Mammies, and Bucks: An Interpretive History of Blacks in American Films, New York, NY: Continuum, 2001, 127.
Throughout her life, and following in her grandmother's footsteps, Lena Horne was a committed advocate for civil rights. Her stardom did not protect Horne or her family from US-style white supremacy. Her introduction to Washington, D.C., she recounted was epitomized by an explanation she gave her son Teddy about segregated transportation: "No son, those cabs won't carry colored folks. We got to go outside and wait till a colored cab comes.1 Horne stood up with allies to the homeowners' association that tried to force her family out of their Los Angeles' home.
Horne believed that "Anyone who is a performer … does have a power that is more than that of a private citizen."2
During World War II, Horne filed a complaint with the NAACP when she performed for soldiers at Fort Reilly, Kansas, only to discover that German prisoners of war were seated in front of black soldiers.3 Like Hazel Scott, Horne's contract stipulated that she would not perform before segregated audiences. Horne sued a Chicago restaurant that refused to serve her in 1949 and she protested a Chicago nightclub for having an "anti-Negro" policy.4
Like other Black performers, Horne experienced enormous discrimination in her professional career, beginning with touring the American south in the 1930s and continuing with her experiences in Hollywood. When she appeared on television's Charlie McCarthy Show for twelve weeks in 1945, the scripts were written so she "did not figure in a single conversation with any of the principals. The idea was to avoid addressing me by full name, and having me speak to other people—white people—as an equal."5 Experiences like these caused Horne to speak and write openly about racism in media industries. She delivered a fierce critique of broadcasting in a column she wrote for The People's Voice: "Radio in the US is afflicted with racism in a bad way. It is time for us to start a campaign to clean racial discrimination out of the radio industry. Radio is now super-big business, employs thousands, and reaches millions. But the Negro is all but left out in the cold by this gigantic industry which, as a medium of public information and entertainment, has a legal as well as moral responsibility to practice the principles of democracy."6
1Lena Horne, "Lena Horne—From Me to You," The People's Voice, September 20, 1947.
2Lena Horne and Richard Schickel, Lena, New York: Limelight, 156-57.
3Adam Bernstein, "Lena Horne Dies at 92." Hartford Guardian, May 10, 2010.
4Charlene Regester, African American Actresses: The Struggle for Visibility, Bloomington: Indiana University Press, 2010, 209-10.
5Lena Horne, "Lena Horne--From Me to You," The People's Voice, January 10, 1948."
6Horne, "Lena Horne--From Me to You."
Horne's race, celebrity status, outspoken opposition to white supremacy, history of working in integrated venues like Café Society, and her friendship with prominent Black artists and intellectuals like Billie Holliday, W.E.B. Du Bois brought her to the attention of anti-communists, including the Federal Bureau of Investigation. Despite no evidence of membership in the Communist Party, the Bureau claimed that Horne was "an asset to our Russian Firsters" who "consider her a great 'find'; destined to lure many celebrity-worshippers into siding with Comintern's program."1 Another One FBI report condemned Lena Horne's columns in The People's Voice for "glorifying Negro womanhood."2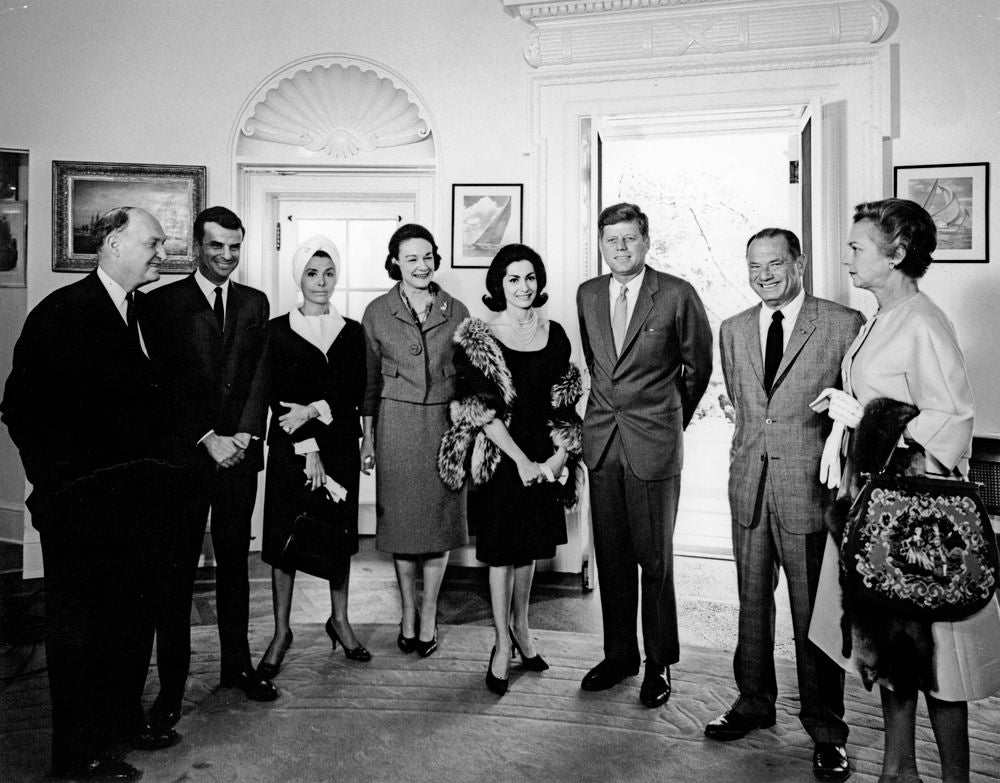 When Horne was listed in Red Channels in 1950, she hired the services of anti-communists to clear their names. Things came to a head when William Randolph Hearst's the Journal-American tried to prevent Ed Sullivan and the Ford Motor Company from hiring Horne. In response, the singer and actress took a two-pronged approach to the problem. Her longtime manager, Ralph Harris, verified "reports that the Negro singer has 'made her peace' with Theodore Kirkpatrick, the ex-FBI agent who puts out the anti-communist gossip sheet, 'CounterAttack,' and published 'Red Channels,' the compendium of alleged 'subversives' in the entertainment industry." According to Harris, Horne met with Kirkpatrick to "clean up once and for all the propaganda emanating from CounterAttack charging her with having been associated with 'subversive' causes." Kirkpatrick gave Horne a "clean bill of health," although Harris emphasized this clearance would "not change Miss Horne's outspoken opposition to Jim Crow and oppression, even though it was this antipathy which led her into disfavor with Hearst and Kirkpatrick."3 Horne also threatened to sue the newspaper if her contract was breached, warning them she intended to "sue for the limit," which may have helped convince the Journal-American to back down.4
Nevertheless, Horne's career on television was limited to guest spots on variety and entertainment programs throughout the remainder of the 1950s and she only played three film roles for the remainder of her career.
1John J. Manning, "Lena Horne, Was, Lina Horne, Helena Horne," New York, NY: February 12, 1948, 14, FBI 100-88027, National Archives and Records Administration, College Park, MD.
2 John J. Manning, "Lena Horne, Was, Lina Horne, Helena Horne," Office Memorandum, Washington, DC: February 12, 1948, Federal Bureau of Investigation, FBI 100-88027, National Archives and Records Administration, College Park, MD.
3John J. Manning, "Lena Horne, Was, Lina Horne, Helena Horne," New York, NY: February 12, 1948, 14, FBI 100-88027, National Archives and Records Administration, College Park, MD.
4 John Roddy, "Attempt to Bar Lena Horne from TV Show Rebuffed," New York City Compass, September 25, 1951.
Film
Cab Calloway's Jitterbug Party (1935) 
The Duke Is Tops (1938)
Panama Hattie (1942)
Cabin in the Sky (1943)
Stormy Weather (1943)
Thousands Cheer (1943)
I Dood It (1943)
Swing Fever (1943)
Boogie-Woogie Dream (1944) (short subject; filmed in 1941)
Broadway Rhythm (1944)
Two Girls and a Sailor (1944)
Studio Visit (1946) 
Till the Clouds Roll By (1946)
Ziegfeld Follies (1946)
Words and Music (1948)
Some of the Best (1949) (short subject)
Duchess of Idaho (1950)
Meet Me in Las Vegas (1956)
The Heart of Show Business (1957) (short subject)
Now! (1965) (short subject) (voice only)
Death of a Gunfighter (1969)
The Wiz (1978)
That's Entertainment! III (1994)
Discography
Moanin' Low (Victor, 1942)
Classics in Blue (Black & White, 1947)
Lena Horne Sings (Tops, 1953)
It's Love (RCA Victor, 1955)
Lena Horne (Tops, 1956)
Jamaica with Ricardo Montalban (RCA Victor, 1957)
Stormy Weather (RCA Victor, 1957)
Lena Horne at the Waldorf Astoria (RCA Victor, 1957)
Lena and Ivie with Ivie Anderson (Jazztone, 1957)
I Feel So Smoochie (Lion, 1958)
Give the Lady What She Wants (RCA Victor, 1958)
Songs by Burke and Van Heusen (RCA Victor, 1959)
Porgy & Bess with Harry Belafonte (RCA Victor, 1959)
Lena Horne at the Sands (RCA Victor, 1961)
L' inimitable Lena Horne with Phil Moore (Explosive, 1962)
Lena...Lovely and Alive (RCA Victor, 1962)
Discography Ctd.
Lena on the Blue Side (RCA Victor, 1962)
Fabulous! (Baronet, 1962)
Here's Lena Now! (20th Century Fox, 1963)
Swinging Lena Horne (Coronet, 1963)
Lena Horne Sings Your Requests (MGM, 1963)
Lena Like Latin (CRC Charter 1963)
Gloria Lynne & Lena Horne (Coronet, 1963)
The Incomparable Lena Horne (Tops, 1963)
Feelin' Good (United Artists, 1965)
Merry from Lena (United Artists, 1966)
Soul (United Artists, 1966)
Lena in Hollywood (United Artists, 1966)
The Horne of Plenty (World Record Club 1966)
Dinah Washington: A Memorial Tribute with Ray Charles, Sarah Vaughan (Coronet, 1967)
My Name Is Lena (United Artists, 1967)
Lena & Gabor with Gábor Szabó (Skye 1970)
Harry & Lena with Harry Belafonte (RCA, 1970)
Nature's Baby (Buddah, 1971)
Lena (Ember, 1971)
Lena & Michel with Michel Legrand (RCA Victor, 1975)
Lena: A New Album (RCA, 1976)
The Exciting Lena Horne (Springboard, 1977)
Love from Lena (Koala, 1979)
Lena Horne: The Lady and Her Music (Qwest, 1981)
A Date with Lena Horne 1944 (Sunbeam, 1981)
The One & Only (Polydor, 1982)
Standing Room Only (Accord, 1982)
The Men in My Life (Three Cherries, 1988)
Lena (Prestige, 1990)
We'll Be Together Again (Blue Note, 1994)
An Evening with Lena Horne (Blue Note, 1995)
Cabin in the Sky (TCM, 1996)
Wonderful Lena (Sovereign, 1997)
Being Myself (Blue Note, 1998)
The Complete Black and White Recordings (Simitar, 1999)
Stormy Weather (Bluebird, 2002)
Seasons of a Life (Blue Note, 2006)