Biography
By Carol A. Stabile and Jeremiah Favara
Kelton was born on October 14, 1907 on her grandmother's cattle ranch in Great Falls, Montana.1 Kelton's parents were vaudeville performers Ed and Sue Kelton. Kelton began performing in their act, "The Three Keltons," featuring her father as bandleader and her mother on cornet.2 Kelton studied ballet, tap dancing, singing, acrobatics, and learned to play the trombone.
In school, she later recalled, she "was a social outcast" because of her "Red hair, snub nose, the name of 'Pert' [the role an actress aunt was playing when she was born], and a trombone player besides."3 
In 1925, when she was 17, Kelton got a role in the Broadway production Sunny. Following other successful performances on Broadway, Kelton landed her first film role in the 1929 film Sally. Kelton gained renown as a character actress, playing roles in Bed of Roses (1933) and Annie Oakley (1935).
1. Frank Cullen, Florence Hackman, and Donald McNeilly. Vaudeville Old & New: An encyclopedia of variety performances in America. New York: Routledge, 2007.
2. Leonard Hall, "Pert Kelton--A New Tale for the Cinderella Book: The Show Business May Be Skeptical of the Cindy Racket, But Dancer Is a Convincing Exhibit," Ogden Standard-Examiner (Ogden, UT), February 20, 1928.
3. Pert Kelton, Versatile Character Actress, Dead," New York Times, October 31, 1968, 43.
Kelton appeared in 30 films between 1929 and 1939, before returning to stage in the 1940s and 1950s. Kelton's longest run was in the musical The Music Man, from December 1957 to April 1961. Kelton was nominated for Tony Awards for her roles in Greenwillow (1960) and Spofford (1968). Kelton had a successful career on radio, providing voices for the Milton Berle Show. Kelton had a successful career on radio, providing voices for the Milton Berle Show. She began appearing on television on The Phil Silvers Show, The Danny Thomas Show, and Henry Morgan's Great Talent Hunt.
Kelton was best known for her role as Alice Kramden in The Honeymooners. Kelton continued acting until her death in 1968, dying shortly before her final film, The Comic (1969), was released.
Kelton and her husband, actor-director Ralph Bell, were listed in Red Channels in 1950. Kelton was subsequently replaced on The Honeymooners. Kelton and Bell filed the first libel suit against the publishers of Red Channels, seeking $300,000 in damages.1 According to Kelton, prior to the publication of Red Channels, her average annual income was $15,000. In the five months following its publication she made $46. Kelton later dropped the libel suit.2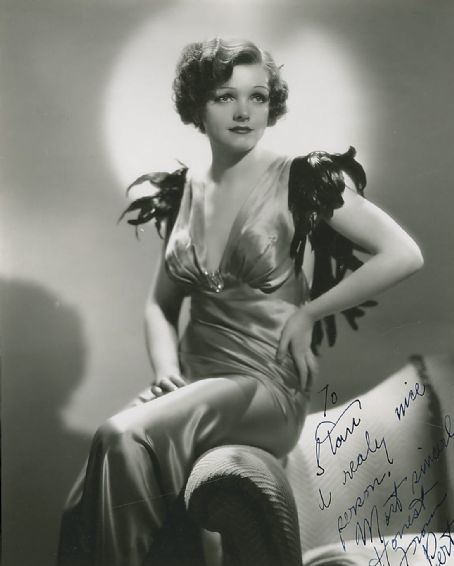 Films
Sally (1929)
Hot Curves (1930)
Their Wive's Vacation (1930
Ex-Bartender (1931)
Next Door Neighbors (1931)
One Punch O'Toole (1931)
The Albany Branch (1931)
Bed of Roses (1933)
The Bowery (1933)
The Meanest Gal in Town (1934)
Sing and Like It (1934)
Bachelor Bait (1934)
Pursued (1934)
Lightning Strikes Twice (1934)
Hooray for Love (1935)
A Night at the Biltmore Bowl (1935)
Mary Burns, Fugitive (1935)
Annie Oakley (1935)
Kelly the Second (1936)
Sitting on the Moon (1936)
Cain and Mabel (1936)
Laughing at Trouble (1936)
Pan Handlers (1936)
Women of Glamour (1937)
The Hit Parade (1937)
Meet the Boy Friend (1937)
You Can't Take It with You (1938)
Slander House (1938)
Rhythm of the Saddle (1938)
Whispering Enemies (1939)
The Music Man (1962)
Love and Kisses (1965)
The Comic (1969)
Television
Henry Morgan's Great Talent Hunt (1951)
Beulah (1951)
Cavalcade of Stars (1951-1952)
Omnibus (1959)
The Ballad of Louie the Louse (1959)
Make Room for Daddy (1961)
The Twilight Zone (1963)
My Three Sons (1964)
Kibbee Hates Fitch (1965)
Gomer Pyle: USMC (1966)
Occasional Wife (1966)
T.H.E. Cat (1966)
The Jackie Gleason Show (1967)
Theater
Sunny (1925)
The Five O'Clock Girl (1927)
The Dubarry (1932)
All in Fun (1940)
Guest in the House (1942)
Lady, Behave! (1943)
The Bad Seed (1954)
The Music Man (1957)
Greenwillow (1960)
Come Blow Your Horn (1961)
I Was Dancing (1954)
Minor Miracle (1965)
Spofford (1967)