Overview
An actress who performed on stage, radio and in film, Selena Royle (1904–1983) appeared in 28 Broadway productions and over 30 films over the course of a thirty-year career. She was also known for her humanitarian work. During the Depression, Royle dedicated much time to organizing events to provide meals for needy actors, as well as meals and entertainment for service members during World War II.
Biography
Royle was born into a theater family on November 6, 1904 in Manhattan. Her father was Princeton-educated Edwin Milton Royle, a playwright and author of Squaw Man, a complicated and problematic play and later film directed by Cecil B. DeMille about a British man who flees to the American West after having been falsely accused of a crime and marries a Native American woman. Her mother was Selena Fetter, who had a successful Broadway career as an actress. Royle studied at the American Academy of Dramatic Art before making her stage debut at the age of 16 when she appeared as Queen Guinevere in Launcelot and Elaine in 1921.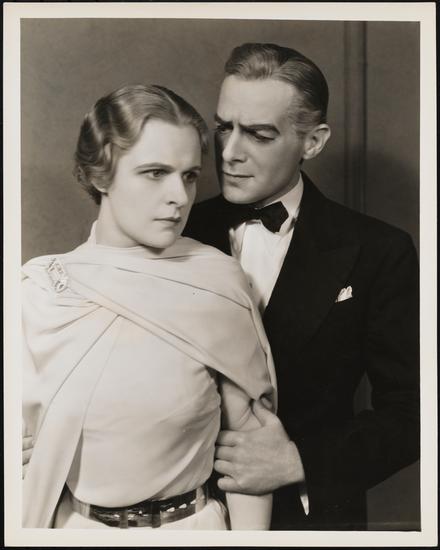 Royle began her performance career appearing on stage in 1921 and went on to perform in over ten Broadway productions in the 1920s and over 25 Hollywood films. Royle began performing on radio programs in the 1920s and was considered "one of the First Ladies of the Stage to turn her talents to radio" She performed in up to eighteen radio programs a week before signing a long-term contract to perform in "Woman of Courage" Royle began performing in films in the 1930s and was praised for her performances playing roles as a mother in films such as "The Sullivans," Stage Door Canteen," "Courage of Lassie" (1946), "A Date With Judy" (1948), and "Come Fill the Cup" (1951)
Royle was married twice. She married Earl Larrimore, an actor, on May 31, 1932. Royle divorced Larrimore in 1942. Royle later married George Renavant and remained married to him until his death in 1968.. After moving to Mexico with Renavant in 1955, Royle wrote two books—A Gringa's Guide to Mexican Cooking (1973) and Guadalajara as I Know It, Live It, Love It (1969).
Throughout her life, Royle acted on her progressive principles. During the Depression, she organized the Actors Dinner Club, which provided free dinners to hundreds of thousands of needy actors. Royle devised a system that prevented diners from knowing who had paid for their dinner and who had not. She was also a sponsor of the Stage Door Canteen, which provided food and entertainment for military personnel in New York during WWII.
In 1945, Royle was elected a member of the County Central Committee of the Independent Progressive Party for the 42nd Assembly District in Los Angeles. In 1947, the Daily Peoples World reported that Royle was the author of the third of 21 resolutions written to oppose the Taft-Hartley law. And in 1948, Royle in her role as co-chairman of the Actors' Division of the Hollywood Arts, Sciences, and Professions, urged that Birth of a Nation be withdrawn from the Vista Theater because it had been "demonstrated to be anti-Negro in content and conducive to increased prejudice in the community."
Despite the growing postwar backlash against progressives, Royle continued to speak openly about her political values. Actors, she wrote in a booklet, "can choose between being good citizens or bad citizens.
It's quite simple to be a bad citizen. All you have to do is to close your eyes and ears. Refuse to listen or to talk. Overlook racial intolerance, forgive lynchings in the South, witch hunting in the North. Remain untouched by anti-labor legislations, ignore starving nations abroad, and hungry families at home. That's all. It's quite simple. It's harder to be a good citizen. To look squarely at the injustices and inequalities of our postwar world and know them for what they are."
Royle was listed as a suspected Communist in Red Channels. The FBI identified her as a "concealed communist," which the Bureau defined as "one who does not hold himself out as a Communist and would deny membership in the Party."
Along with writer Joe Julian, and represented by attorney Garfield Hays, Royle filed a $150,000 suit against the publishers of Red Channels in 1951, for damages that resulted from her being included in the volume. The suit stated that being listed in the volume not only hurts their "standing in the community but prejudices their opportunities to earn a living through obtaining employment in motion pictures, radio and TV."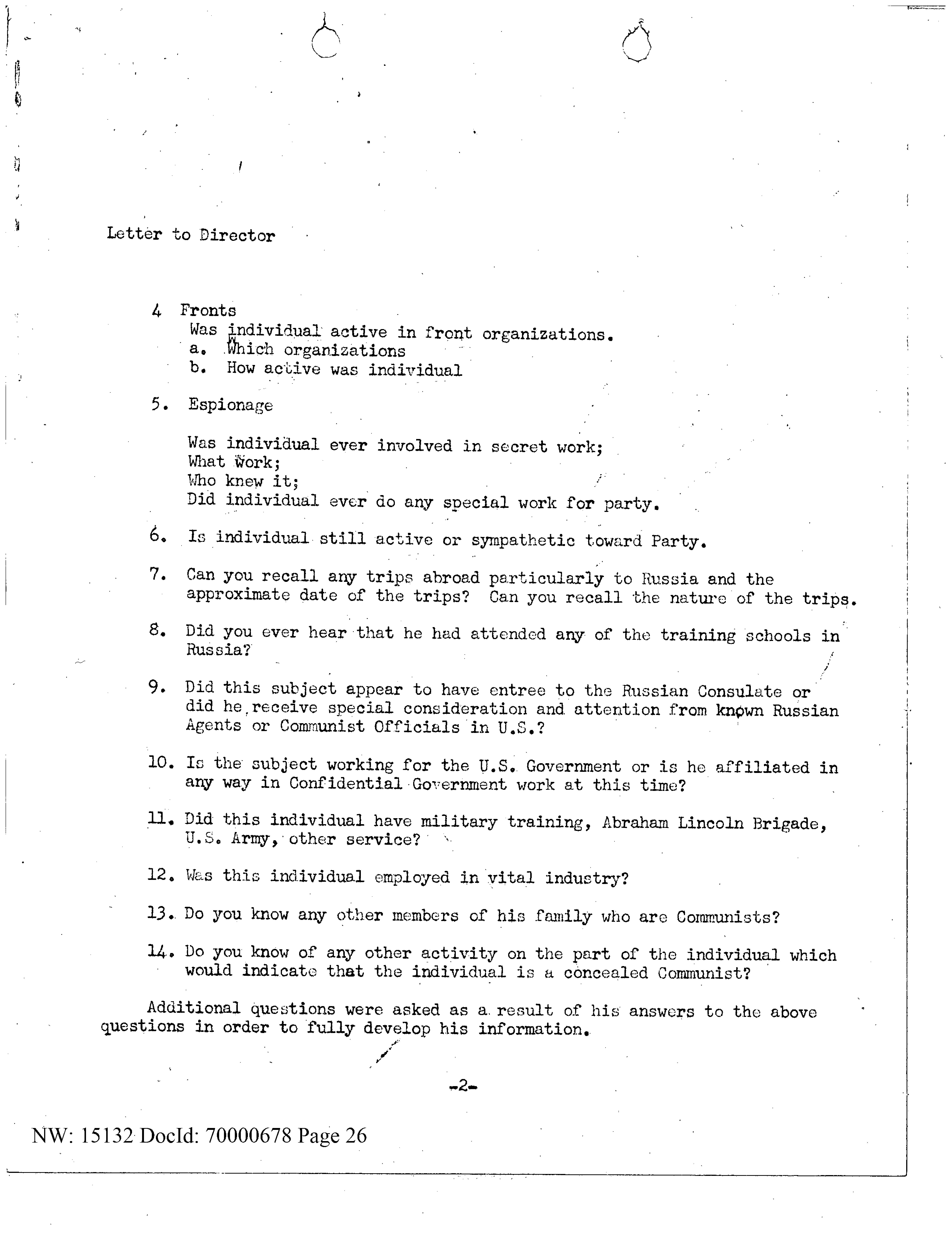 The FBI initiated an investigation of Royle shortly after her suit against their former agents was filed. According to their confidential informants, Royle was a supporter of the Communist Party, even as they had no evidence to support charges that she was a member. The evidence they cited for this was Royle's suit against the American Business Consultants, her membership in the progressive organization investigated the League of Shoppers, and her activity in Russian War Relief.  Royle had, moreover, according to an FBI report, "urged the abolition of the House Un-American Activities Committee," maintaining that its actions were jeopardizing the civil liberties of all Americans.
Following her listing in Red Channels, Royle's struggled to continue her performance career being told she was "too tall, too short or too old for any role."
The blacklist effectively ended Royle's career as an actress. In 1955, unable to find employment in film or television, Royle and husband George Renavant moved to Teuchitlan, Mexico. She lived there, continuing to be involved in community organizing (she taught crafts to blind girls to help them become self-supporting and helped raise money for an ambulance in Teuchitlan) until her death in 1983.
Google Drive: Read Selena Royle's FBI File
Broadway 
Launcelot and Elaine (September 12, 1921 - October, 1921)
Golden Days (November 1, 1921 - December 1921)
Billeted (May 9, 1922)
Her Temporary Husband (August 31, 1922 - November 1922)
Peer Gynt (February 5, 1923 - September 1923)
Rust (January 31, 1924 - April 1924)
She Stoops to Conquer (June 9, 1924)
Jane, Our Stranger (October 8, 1925)
The Masque of Venice (March 2, 1926)
Yellow (September 21, 1926 - January 1927)
Paradise (December 26, 1927 - January 1928)
Napoleon (March 8, 1928)
The Play's the Thing (April 9, 1928)
Thunder in the Air (November 11, 1929)
Launcelot and Elaine (March 8, 1930)
Milestones (June 2, 1930)
The Merchant of Venice (December 2, 1930)
Heat Wave (February 17, 1931 - March 1931)
The Way of the World (June 1, 1931 - June 8, 1931)
The Roof (October 30, 1931 - November 1931)
When Ladies Meet (October 6, 1932 - March 4, 1933)
Days Without End (January 8, 1934 - November 1934)
Good-bye Please (October 24, 1934)
Portrait of Gilbert (December 28, 1934 - December 30, 1934)
On Stage (October 29, 1935 - December 1935)
Among Those Sailing (February 11, 1936)
Curtain Call (April 22, 1937)
Young Mr. Disraeli (November 10, 1937)
Filmography
The Misleading Lady (1932)
Stage Door Canteen (1943)
Mrs. Parkington (1944)
The Sullivans (1944)
Main Street After Dark (1945)
Thirty Seconds Over Tokyo (1945)
This Man's Navy (1945)
Courage of Lassie (1946)
Gallant Journey (1946)
The Green Years (1946)
The Harvey Girls (1946)
Night and Day (1946)
No Leave, No Love (1946)
Till the End of Time (1946)
The Romance of Rosy Ridge (1947)
Cass Timberlane (1948)
A Date with Judy (1948)
Moonrise (1948)
Smart Woman (1948)
Summer Holiday (1948)
You Were Meant for Me (1948)
Bad Boy (1949)
The Heiress (1949)
My Dream Is Yours (1949)
You're My Everything (1949)
Joan of Arc (1950)
The Big Hangover (1950)
The Damned Don't Cry (1950)
Branded (1951)
Come Fill the Cup (1951)
He Ran All the Way (1951)
Robot Monster (1953)
Murder Is My Beat (1955)