By Jeremiah Favara
Overview
Dancer and actress Margo (1917-1985) was born Maria Margarita Guadalupe Teresa Estella Castilla Bolado y O'Donnell in Mexico City. She was discovered while dancing at the Waldorf Astoria in New York at the age of 15.After a career spanning over 30 years, Margo dedicated the rest of her life to fostering the arts, serving as a board and committee member for the President's Committee on the Arts and Humanities and the National Council of the National Endowment for the Arts. Margo died at age 68 in 1985 and was survived by her husband Eddie Albert and their two children, Edward Albert and Maria Carmen Zucht.
Biography
Margo was born in 1917 in Mexico City. As a child, Margo trained as a dancer with Eduardo Cansino, Rita Hayworth's father. She began dancing professionally at age 9 accompanying her uncle Xavier Cugat and his band during performances at Mexican nightclubs. While accompanying her uncle's band during a performance at the Waldorf Astoria in New York City, Margo was cast by Ben Hecht and Charles MacArthur as the lead in their film, Crime Without Passion."
Margo began her film career playing the role of Carmen Brown in the 1934 film, Crime Without Passion. Reviewers called her performance "excellent."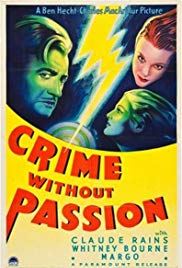 Margo also played Miriamne Esdras both on stage and in the 1936 film Winterset, which was called a "cinemagoer's must."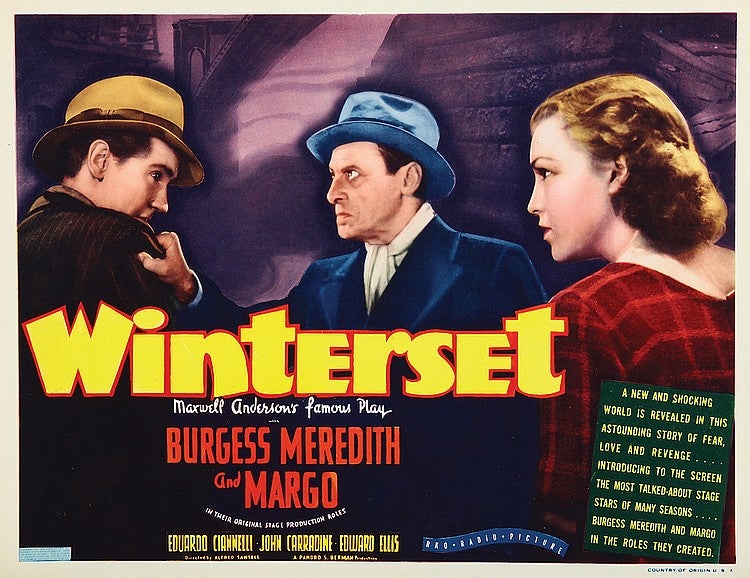 Other notable roles in the 1930s included the 1937 film Lost Horizon and Broadway productions of Maxwell Anderson's Masque of Kings in 1937 and Sidney Kingsley's The World We Make in 1939.
We (teachers and performers at Plaza de la Raza) are bridging the Eastside and the Westside, the young and the old. More than ever, there is so much love and talent in the barrio.
In June 1950, Margo was listed in Red Channels, a publication of actors, actresses, producers, and directors identified as Communists or Communist sympathizers. She was not investigated by the FBI at that time, although some sources suggest that she was blacklisted by the major Hollywood Studios (and her contract with 20th Century Fox lapsed between 1951 and 1957). She was the subject of an FBI background investigation in 1980, when she was appointed to the National Endowment for the Arts by President Jimmy Carter. 
See Margo's FBI File.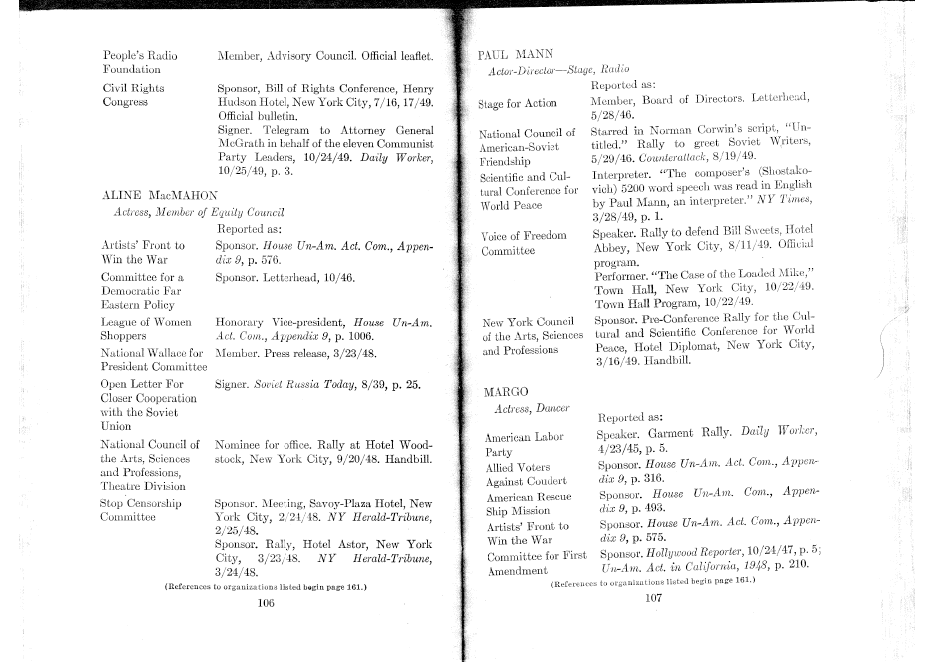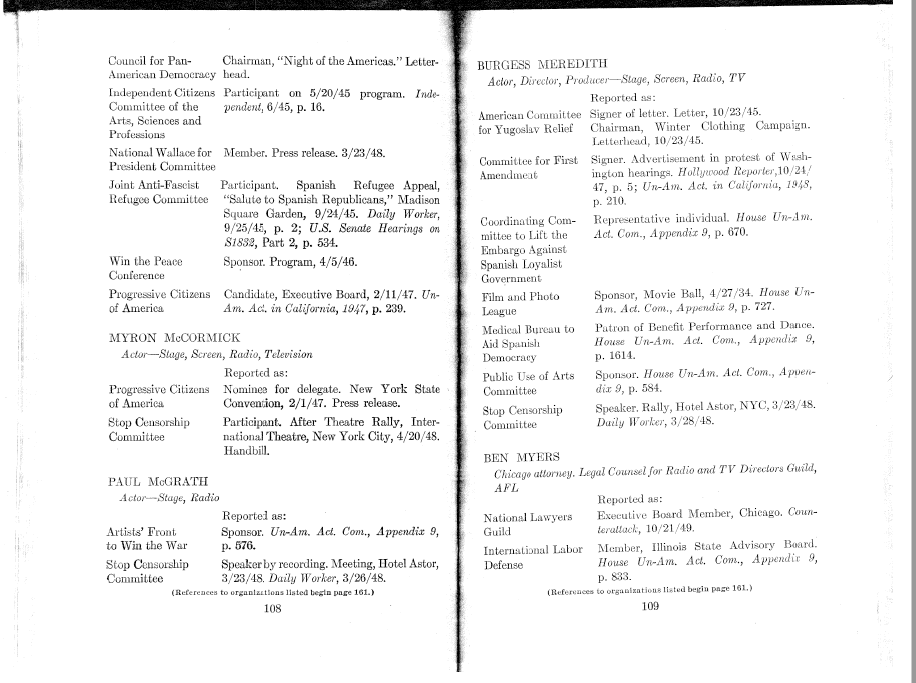 Throughout her life, Margo engaged in a number of activities supporting the arts. In 1970, along with Frank Lopez, a trade union activist, Marge founded Plaza de la Raza (Place of the People) in East Los Angeles. Plaza de la Raza is a cultural center for arts and education that remains in operation today and provides year-round programs in arts education. Margo's founding work with Plaza de la Raza included serving as the artistic director and as chairwoman of the board. Her commitment to the arts extended beyond her work in East Los Angeles as she served as a steering committee member on the President's Committee on the Arts and Humanities and was a member of the board of the National Council of the National Endowment for the Arts.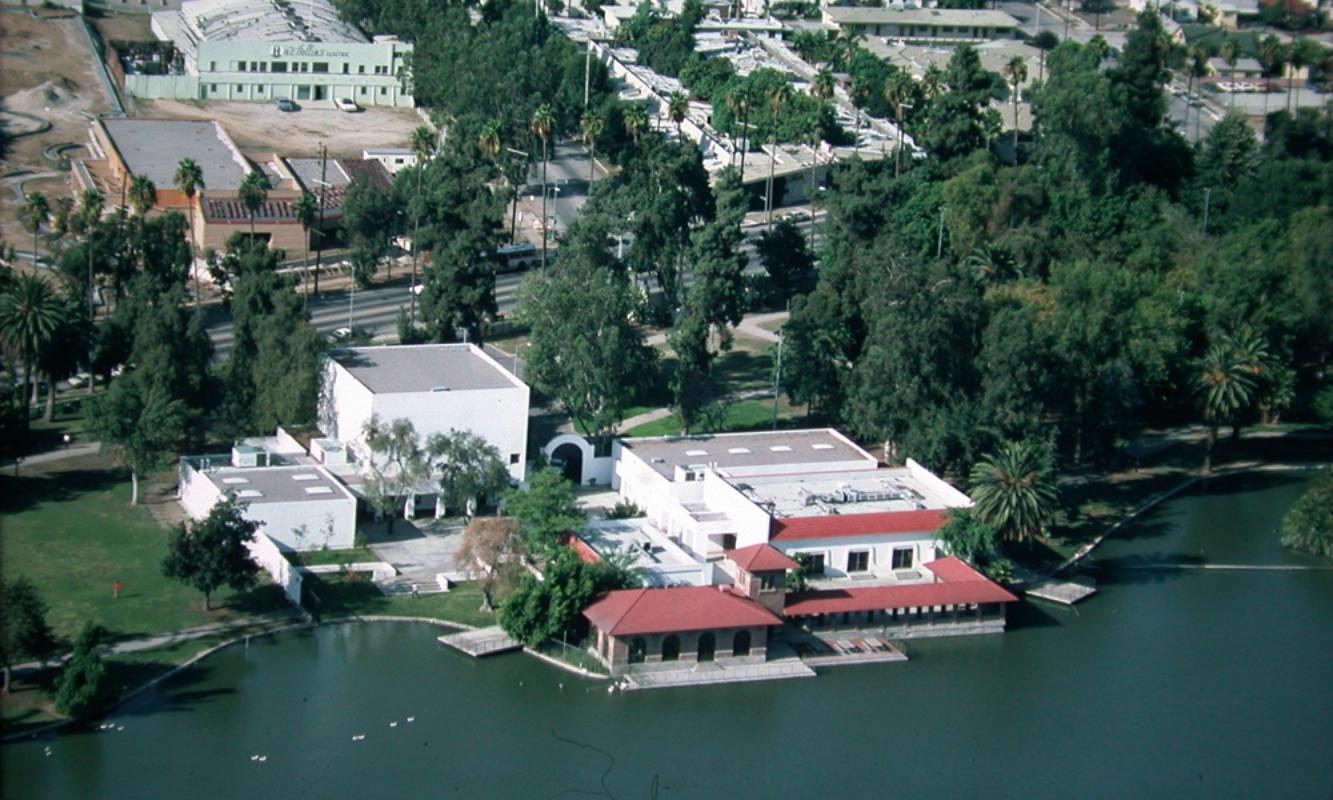 Films
Crime Without Passion (1934)
Rumba (1935)
Winterset (1936)
Robin Hood of El Dorado (1936)
Lost Horizon (1937)
Miracle on Main Street (1939)
El milagro de la Calle Mayor (1939)
Gangway for Tomorrow (1943)
The Leopard Man (1943)
Behind the Rising Sun (1943)
Viva Zapata! (1952)
I'll Cry Tomorrow (1955)
From Hell to Texas (1958)
Who's Got the Action? (1962)
Television
Suspense (1949) 
The Chevrolet Tele-Theatre (1948-49) 
Schlitz Playhouse  (1952) 
The Unexpected  (1952) 
Television (continued)
The Adventures of Jim Bowie (1957)
Wagon Train (1957)
From Hell to Texas (1958)
Studio 57 (1958)
Westinghouse Desilu Playhouse (1958-59)
Adventures in Paradise (1959)
Perry Mason (1965)
Rawhide (1964)
Who's Got the Action (1962)
Kraft Mystery Theater (1962)
The New Breed (1962)
Broadway Productions
Winterset (September 25, 1935 – March 1936)
The Masque of Kings (February 8, 1937 – April 24, 1937)
The World We Make (November 20, 1939 – January 27, 1940)
Tanyard Street (February 4, 1941 – February 23, 1941)
A Bell for Adano (December 6, 1944 – October 27, 1945)