By Carol Stabile
Minerva Pious was born in Odessa, Russia on March 5, 1904. She later said her father, Abraham, sang baritone in the Russian Imperial Grand Opera in Moscow. The Pious family emigrated to the United States in 1906, settling in New Haven, Connecticut. Pious had an older brother, William and two younger siblings born in the US, Fanny and Abraham. In 1910, the family relocated to Bridgeport, Connecticut, where her father ran a wholesale confectionary.
Pious grew up in Bridgeport, where she performed as part of the Bridgeport High School Players' Club and told stories for the Park Avenue Temple. She also studied piano in Europe.
Like many young women of her generation, Pious was encouraged to pursue a career as a secretary. After learning shorthand and typing, she began work as a stenographer, although she quickly transitioned into a job at a national syndicate office, where she wrote feature stories and promotional material. Loew's hired her soon after and she began to write copy for film and radio programs, while also playing piano for singer Harry Tugend. Recognizing her talent as what was then described as a dialectician—someone with an aptitude for the voices and dialects required for on radio—Tugend recommended her to comedian Fred Allen.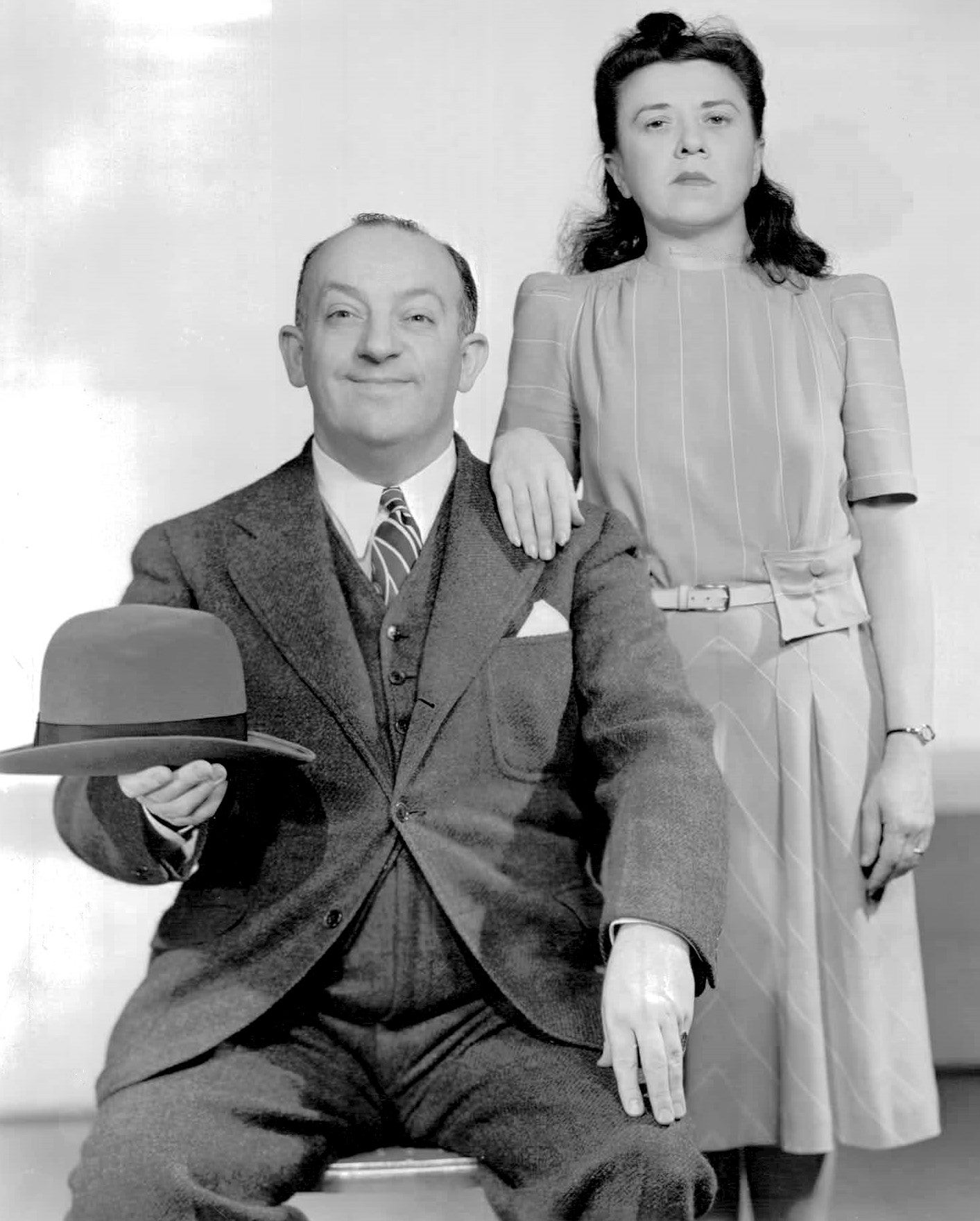 In January 1933, Allen hired Pious to perform and she became an original member of his "Mighty Allen Art Players," featured when Allen hosted the program Town Hall Tonight. Allen dubbed the five foot tall Pious a "vestpocket Bernhardt" and described her as "the most accomplished woman dialectician to ever appear in radio." Over the 15 years she appeared on Allen's show, Pious created numerous voices, including "a Mae West drawl, a Jewish dialect, a small boy, a debutante, a Russian. . .  a Pole and a Scot." Pious became best known for playing Mrs. Pansy Nussbaum, a Jewish housewife married to the hapless Pierre. Mrs. Nussbaum's thickly accented English was sprinkled with Yiddish sayings and malapropisms: she grew "rutabagels" in her garden and boasted to Allen that she had once been "Miss Low Tide" at Far Rockaway Beach.
Pious also performed in her own spot on the Kate Smith Hour on Shreveport's KWKH which quickly expanded to WMT-KRNT-WNAX. She also performed with Jack Benny, Bing Crosby, Bob Hope, and W.C. Fields.
Pious died in Manhattan on March 23, 1979.
Minerva Pious had been monitored by anti-communist organizations well before being listed in Red Channels in 1950. In 1947, anti-communists like Walter Winchell began a series of attacks on what they described as "dialect humor." Advanced under the banner of progressivism, these critiques used the language of anti-racism to eliminate black actors and all ethnic traces from the new medium of television. Amos 'n' Andy provided a curious example of this. Where the radio version of the sitcom featured white actors playing black characters, when the program made the transition to television, it featured black actors, which was not acceptable to white supremacists who did not want to see black actors featured on their television sets at all.
Immediately following her listing in Red Channels in 1950, Pious was identified by the Federal Bureau of Investigation in their COMINFIL Radio-Television investigation as someone who had also been listed in the Catholic Church magazine The Sign as a radio celebrity who had been identified in public records as being connected to the Communist Party.
Films:
Summer Wishes, Winter Dreams (1953)
Joe MacBeth (1955)
It's in the Bag (1945)
Love in the Afternoon (1957)
Pinocchio in Outer Space (1965)
Radio:
Allen's Alley (1933-1949)
Duffy's Tavern
The Jack Benny Program
Murder in Studio One
Columbia Workshop
Kate Smith Hour
The Goldbergs 
Life Can Be Beautiful
The Allen Young Show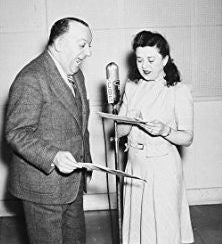 Television:
The Chevrolet Tele-Theatre (1948)
Ship's Reporter (1948)
The Colgate Comedy Hour (1950)
Robert Q's Matinee (1951)
The Edge of Night (1956)
ABC's Night Life (1965)
A 1960'S Radio Broadcast Addition: Chase and Sandborn 101st Anniversary (1965)
The Great Radio Comedians (1972)
Happy Days (1976)
Theater:
The Last Analysis (1964)