Anne Revere was born in New York City on June 25, 1903. She was the daughter of Clinton Revere, a stockbroker and a direct descendant of Paul Revere, and Harriette Winn. After graduating from Welleseley College in 1926, where she studied acting, Revere taught at the Horace Mann School. At the same time, she continued her studies at the American Laboratory School in New York and then found work in stock and repertory companies. Revere debuted on Broadway in 1931 in The Great Barrington, but gained critical attention for her performance as Martha Dobie in Lillian Hellman's The Children's Hour in 1934.
She first appeared on film in 1934, in the adaptation of a role in Double Door that she had originated on Broadway, returning in 1939. She won an academy award in 1945 for her portrayal of Elizabeth Taylor's mother in National Velvet.
Revere continued to portray mothers in a series of critically acclaimed films, including The Song of Bernadette (1943), Gentleman's Agreement (1945), Body and Soul (1947), and A Place in the Sun (1951) in a career that included over 39 films. Blacklisted by anti-communists for her support for the Hollywood Ten and her leadership in the Screen Actors' Guild, A Place in the Sun would be Revere's last film.
In 1962, television director Joseph Hardy fought for Revere to appear in the popular soap opera A Time for Us. ABC finally agreed to cast Revere in the role and after that Revere appeared frequently in television soap operas like The Edge of Night, Search for Tomorrow, and Ryan's Hope. .
Revere married theatre director Samuel Rosen in 1935. The two remained married until his death in 1984. Revere died in her Long Island Home on December 18, 1990.
Film
Double Door (1934)
One Crowded Night (1940)
The Howards of Virginia (1941)
The Devil Commands (1941)
Men of Boys Town (1941)
The Flame of New Orleans (1941)
H.M. Pulham, Esq. (1941)
Remember the Day (1941)
Design for Scandal (1941)
Meet the Stewarts (1942)
The Falcon Takes Over (1942)
Are Husbands Necessary? (1942)
The Gay Sisters (1942)
Star Spangled Rhythm (1942)
The Meanest Man in the World (1943)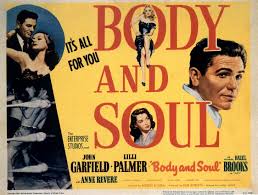 Shantytown (1943)
Old Acquaintance (1943)
The Song of Bernadette (1943)
Standing Room Only (1944)
Rainbow Island (1944)
The Thin Man Goes Home (1944)
Sunday Dinner for a Soldier (1944)
National Velvet (1944)
The Keys of the Kingdom (1944)
Don Juan Quilligan (1945)
Fallen Angel (1945)
Dragonwyck (1946)
The Shocking Miss Pilgrim (1947)
Carnival in Costa Rica (1947)
Forever Amber (1947)
Body and Soul (1947)
Film (continued)
Gentleman's Agreement (1947)
Secret Beyond the Door (1947)
Scudda Hoo! Scudda Hay! (1948)
Deep Waters (1948)
You're My Everything (1949)
The Great Missouri Raid (1951)
A Place in the Sun (1951)
Tell Me That You Love Me, Junie Moon (1970)
Macho Callahan (1970)
Birch Interval (1976)
Broadway
Toys in the Attic (Feb 25, 1960 - Apr 08, 1961)
Jolly's Progress (Dec 05, 1959 - Dec 12, 1959)
Cue for Passion (Nov 25, 1958 - Dec 27, 1958)
Four Twelves Are 48 (Jan 17, 1951 - Jan 18, 1951)
The Three Sisters (Oct 14, 1939 - Oct 21, 1939)
As You Like It (Oct 30, 1937 - Nov 1937)
The Children's Hour (Nov 20, 1934 - Jul 1936)
Double Door (Sep 21, 1933 - Jan 1934)
Wild Waves (Feb 19, 1932 - Mar 1932)
The Lady with a Lamp (Nov 19, 1931 - Nov 28, 1931)
Television
Search for Tomorrow (1951)
Ryan's Hope (1977)
The Edge of Night (1956)
A Flame in the Wind (1965)
The Six Million Dollar Man (1974)
Baretta  (1975)