Ruth Gordon was born in Wollaston, Massachusetts on October 30, 1896. Her mother was Annie Ziegler Tapley and her father, Clint Jones, was a ship's captain turned factory foreman. In her autobiography, Gordon wrote, "I began working when I was nineteen. I come from hard-working people, it never occurred to me not to work. My father was a foreman of a food factory, he got thirty-seven dollars a week. Out of that he supported me, supported my mother, sent me to school, gave me four hundred dollars to be taught drama so I could go on the stage."
Gordon fell in love with theater while she was in high school. Her family shared the belief that acting for women was synonymous with promiscuity: "'My Aunt Ada told Mama, 'For Ruth to go to be an actress is like being a harlot.'" But as Gordon herself put it, she was "a determined woman. I've had to fight for what I wanted all my life. Even as a child when everybody in the family was against my going on the stage, particularly my father, I battled vigorously till I wore them all down."
After graduating from high school, Gordon traveled to New York City, where she visited the offices of New York Theatre managers looking for work. Her father told her that "Any profession which didn't offer me a berth at the end of six weeks . . . I would turn my back on." After months of being told there was "nothing at present" by "Every kind of everybody's office boy," Gordon's parents urged her to enroll in the American Academy of Dramatic Arts, where she was dropped after a single term "for not having what it took." In 1917, Gordon began to appear in the silent films then being shot in Fort Lee, New Jersey. Her break came that same year, when she was cast as Nibs (one of the Lost Boys), in Peter Pan on Broadway, opposite Maude Adams. She worked steadily in theater for the remainder of her life. 
In addition to acting, Gordon authored numerous autobiographical writings, plays, and screenplays. Her second husband, Garson Kanin, observed, "looking at Ruth, it seems to me that her acting gains a good deal from her writing, and conversely her writing is stylish and lively because of her acting. For example, in her playwriting, she knows how, because she's an actress, to write a speakable line. And because she writes, she has a sense and feeling about the written word which many actors lack."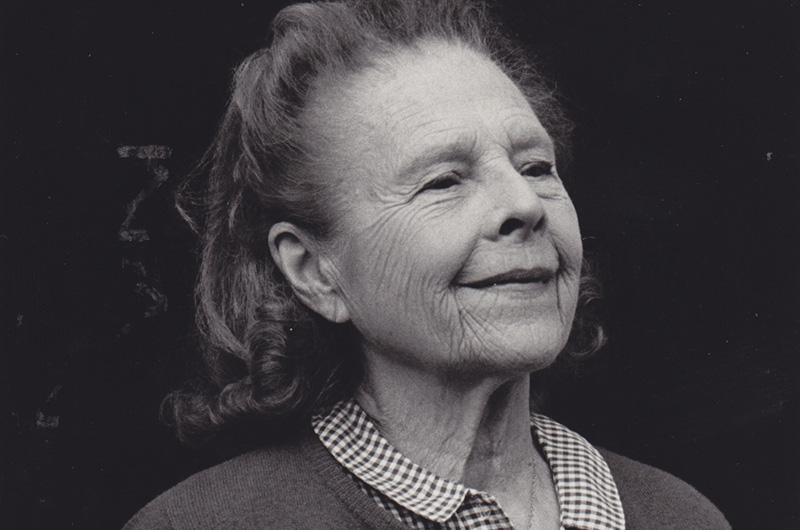 Still, when Gordon wrote her first play, Years Ago, based on her memoir of the same title, people said "her husband wrote it for her and everyone says [George] Kaufman put in the funny lines."
In her autobiographical writings, Gordon spoke candidly about the challenges of working in theater during the first half of the twentieth century. Gordon recounted an audition in which the director told her to read from a script he had prepared for her alone: " 'We'll read from this. Stand here.' He pointed to a space beyond his desk. 'It's with your husband in Act One.' He gently put his lips to mine. I had to have the part. 'You're sweet. Shall we begin?' He leaned over and covered my mouth with his lips. His tongue went slowly in, out, in." Gordon said that other women advised her to respond to such harassment by thinking about it in quid pro quo terms: "Make 'em think you'd go to bed with them, but! You will, but! And don't lay down on the desk when the stenog goes home unless they sign a ten- year starring contract at umpteen dollars!"
Gordon also wrote about what life was like for sexually active professional women in an era when both birth control and abortion were illegal. It was hard, she wrote, to figure out what to do when a woman got pregnant, especially for women who were on the road a great deal. In 1918, Gordon married actor Gregory Kelly, after co-starring with him in the play Seventeen. When she got pregnant the first time, Kelly "said hot baths might work and there was a drug named ergot. It needed a prescription, he got it. It didn't work, just made me sick. 
When she got pregnant a second time, she naively asked the doctor, "Is there some way we can prevent this?" I asked [the doctor]. "Why, sure," he replied, have a lot of babies. That's what you were meant to. Let Kelly support you and you raise the kids."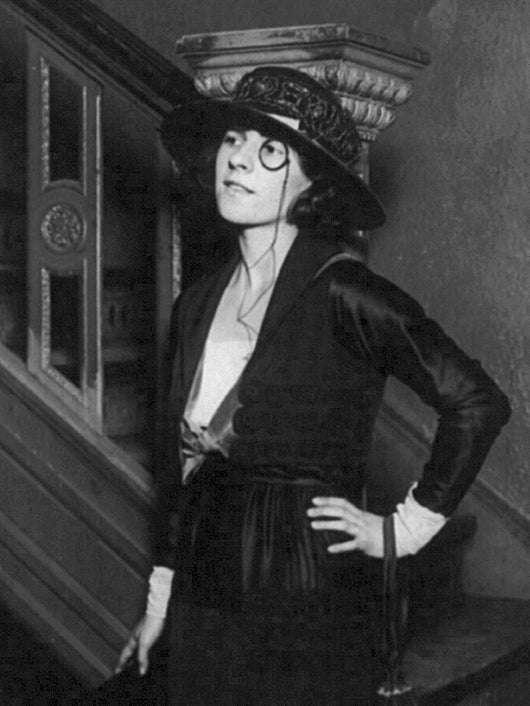 Personal Life
Gordon's first husband, Gregory Kelly, died of heart disease in 1927 at the age of 36. In 1929, Gordon was starring on Broadway in the play Serena Blandish when she became pregnant. Realizing that having a child out of wedlock could ruin her career, Gordon concealed her pregnancy: "It was a secret. Nobody knew. I was going abroad. Nobody knew that, either. I was going to have the baby and I was going to have it someplace far off. Berlin? Someplace where I didn't know anyone." She gave birth secretly to her son in France, while the child's father, theater producer Jed Harris, continued to work in New York City. Balancing career and infant, Gordon returned to New York City: "Secrets take their time. A two-month-old baby has to have things right for him. . . . In New York, arrangements must be made, no questions asked, and find the perfect doctor. Also find a part in a play, things cost money."
Gordon married writer and actor Garson Kanin on December 4, 1942. At the time, she was starring "with Katharine Cornell, Judith Anderson, Dennis King, Edmund Gwenn in Chekov's The Three Sisters, but the newspaper the day after our wedding ran 'Actress forty-six marries film director thirty.' The best they could come up with was 'Actress forty-six'? Garson said he liked it. If it said 'Actress forty-five' a lot of people would say 'She's fifty if she's a day,' but when an actress says she's forty-six, you have to believe her."
Gordon and Kanin were theater luminaries, part of a circle of intellectuals, writers, and performers who shared New Deal ideals and sensibilities. They counted Supreme Court Justice Felix Frankfurter, Eleanor Roosevelt, Groucho Marx, Lillian Hellman, Anita Loos, and many others among their friends. In 1964, Gordon and Kanin moved to Hollywood, where they successfully picked up the threads of careers in film that had been interrupted—but not ended—by the Red Scare. 
Gordon remained married to Kanin until her death at the age of 88 in 1985.
Film
The Whirl of Life (1915)
Madame Butterfly (1915)
Camille (1915)
Abe Lincoln in Illinois (1940)
Dr. Ehrlich's Magic Bullet (1940)
Two-Faced Woman (1941)
Edge of Darkness (1943)
Action in the North Atlantic (1943)
Inside Daisy Clover (1965)
Lord Love a Duck (1966)
Rosemary's Baby (1968)
What Ever Happened to Aunt Alice? (1969)
Where's Poppa? (1970)
Harold and Maude (1970)
The Big Bus (1976)
Every Which Way but Loose (1978)
Boardwalk (1979)
Scavenger Hunt (1979)
My Bodyguard (1980)
Any Which Way You Can (1980)
Jimmy the Kid (1982)
Delta Pi (1985)
Voyage of the Rock Aliens (1985)
Maxie (1985)
The Trouble with Spies (1987)
Television
Prudential Family Playhouse (1950)
Blithe Spirit (1966)
Isn't It Shocking? (1973)
Kojak (1975)
Rhoda (1975)
Medical Story (1975)
The Great Houdini (1976)
Look What's Happened to Rosemary's Baby (1976)
Emergency! (1976)
Columbo (1977)
Saturday Night Live (1977)
The Love Boat (1977)
The Prince of Central Park (1977)
Perfect Gentlemen (1978)
Taxi (1979)
Hardhat and Legs (1980)
Don't Go to Sleep (1982)
Newhart (1983-84)
Writer
Over 21 (1944)
A Double Life (1947)
The Ford Theatre Hour (1948)
Adam's Rib (1949)
Prudential Family Playhouse (1950)
Pat and Mike (1952)
The Marrying Kind (1952)
The Actress (1953)
The Alcoa Hour (1957)
DuPont Show of the Month (1960)
Rosie! (1967)
Adam's Rib (TV series) (1973)
Hardhat and Legs (1980)
Broadway
Peter Pan (1915-16)
Seventeen (1918)
Tweedles (1923)
Mrs. Partridge Presents (1925)
The Fall of Eve (1925)
Saturday's Children (1927-28)
Serena Blandish (1929)
Lady Fingers (1929)
Hotel Universe (1930)
The Violet and One, Two, Three (1930)
The Wiser They Are (1931)
A Church Mouse (1931-32)
Here Today (1932)
Three-Cornered Moon (1933)
They Shall Not Die (1934)
A Sleeping Clergyman (1934)
Ethan Frome (1936)
The Country Wife (1936-37)
A Doll's House (1937-38)
The Strings, My Lord, Are False (1942)
The Three Sisters (1942-43)
Over 21 (1944)
Years Ago (1946-47)
How I Wonder (1947)
The Leading Lady (1948)
The Smile of the World (1949)
The Matchmaker (1955-57)
The Good Soup (1960)
My Mother, My Father and Me (1963)
A Very Rich Woman (1965)
The Loves of Cass McGuire (1966)
Dreyfus in Rehearsal (1974)
Mrs. Warren's Profession (1976)