Biography
By Jeremiah Favara and Carol A. Stabile
Born Ella Allen to a theatrical family in Glasgow, Scotland, Ella Logan (1913-1969) was an actor and singer. Her parents were James Logan, a distiller, and Annabella McAuley.1 Logan made her acting debut before her third birthday, when she performed at a theatre in Paisley, Scotland. Logan began performing in cabarets and nightclubs at the age of 15 and traveled throughout Europe performing in vaudeville houses.2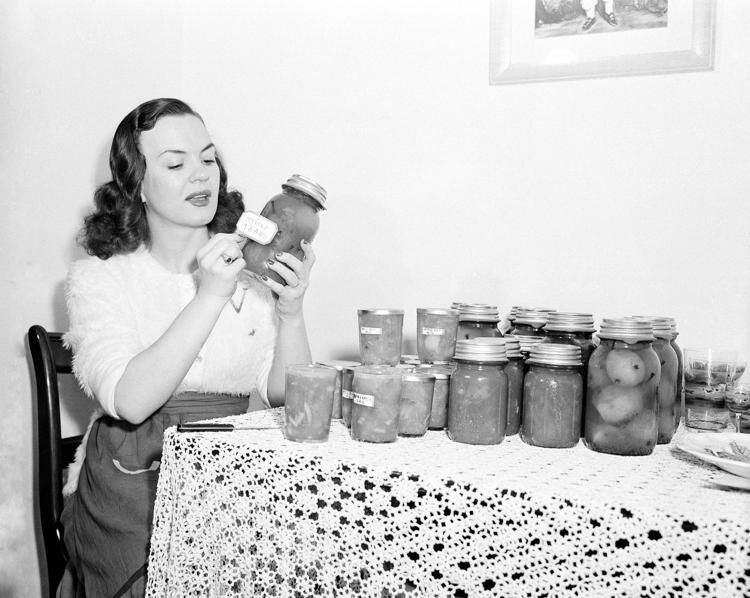 She made her recording debut in London, just before her 17th birthday, as a vocalist for the Jack Hylton Orchestra, recording the songs "Moanin' Low" and "Can't We Be Friends?" for HMV Records. She recorded her first sides as Ella Logan shortly afterwards, with two songs from the English version of the Folies Bergerie revue De La Folie Pure: "Hold Your Glasses With Bottoms Up" and "Bigger and Better Than Ever." Logan's stage career in the United States began with an appearance in the Broadway musical revue Calling All Stars in 1934.3 . She performed regularly in nightclubs in the 1930s and 1940s in New York and Hollywood. Her performances were well reviewed.
Critics described her singing as "completely charming" and "showbiz at its best."4
Critics noted the strength of her singing, referring to "her pair of potent pipes."5 She recorded with Abe Lyman's California Orchestra, Adrian's Ramblers, and, years later, with Louis Armstrong and His All-Stars. In the 1950s, Logan became an internationally renowned performer on the nightclub circuit, headlining at the Copacabana, the Waldorf-Astoria in New York, and throughout Europe.
1Edward J. Eustace, "Top Scot of the Town," New York Times, March 21, 1937, 147.
2"Ella Logan, 56, Dies on Coast; Star of 'Finian's Rainbow,'" New York Times, May 2, 1969, 43.
3"Ella Logan, 56, Dies on Coast; Star of 'Finian's Rainbow,'" New York Times, May 2, 1969, 43.
4Billboard, August 30, 1947; Billboard, October 25, 1947.
5Brooks Atkinson, "The New Play," New York Times, January 11, 1947, 23.
Logan first appeared in film in 1936, when she signed a long-term contract with Universal, and was dubbed "the only Scotch star in American movies."1 The diminutive 4 foot, 11 inch star was best known for her role as Irishwoman Sharon McLonergan, and her rendition of "How Are Things in Glocca Morra?", in the Broadway musical Finian's Rainbow in 1947. 
During World War II, Logan performed extensively with the United Service Organizations (USO), travelling twice to the Italian front.2 Logan began appearing on television programs in 1950. Logan's last performance was an appearance on the Merv Griffin Show on St. Patrick's Day in 1969.3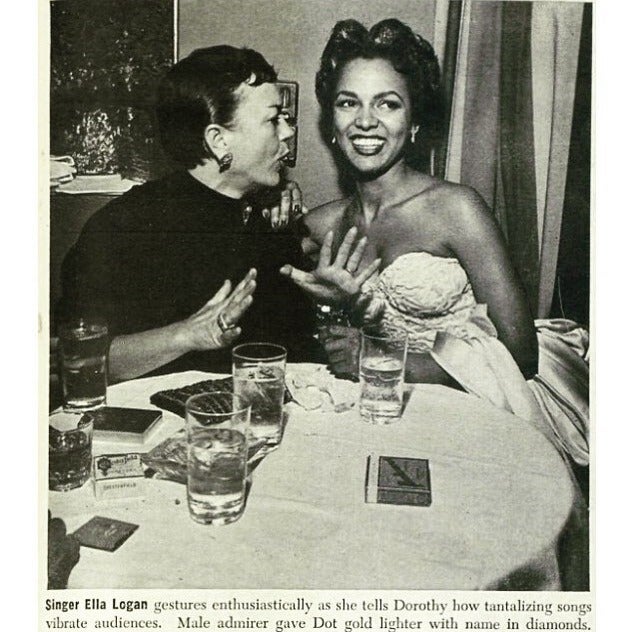 In 1942, Logan married film writer and producer Fred Finklehoffe who she had met when he was co-librettist for the musical Hi Ya, Gentlemen. They were married until 1954 and had one daughter, Binnie. 4 . Logan divorced Finklehoffe in 1954, after 12 years of marriage.5
Logan died of cancer at Peninsula Hospital in Burlingame, California at the age of 56.6 She was survived by her daughter, Binnie Quinn.7
1Eustace, 1937.
2"Singer Would Return to Fighting Fronts," New York Times, January 21, 1945, 41.
3"Ella Logan, 56."
4"Ella Logan is Married: Star of 'Show Time' Is Bride of Fred Finklehoffe, Producer," New York Times, September 24, 1942, 23
5"Ella Logan Wins Divorce," New York Times, November 24, 1954, 19.
6Ella Logan, 56."
7"Ella Logan Left $50,000,"  New York Times, August 2, 1969, 13.
After her name was published in Red Channels, Logan contacted the FBI and offered to give an interview to refute the allegations.1
Logan described herself "as a liberal and a progressive but deplored the misuse of these terms through their association with Third Party and Communist Party front organizations".2
Logan suffered professionally from being named in Red Channels and struggled to book television engagements. She contacted J. Edgar Hoover directly, writing letters and visiting his office in 1955 in attempts to have Hoover clear her name by stating that the FBI had no evidence of her being a Communist so that she could overcome being blacklisted from radio and television work.1 Although they were never able to find evidence to support the allegations against Logan, the FBI maintained files on her until 1961.
The FBI began investigating Logan in 1945, after an informant identified her as a courier transmitting messages of possible "concern." The Bureau noted that Logan had been a member of the Council of Hollywood Guilds and Unions, "allegedly subject to Communist influence and domination," further adding that she had recently performed at President Franklin D. Roosevelt's Birthday Ball and "visited with Eleanor Roosevelt.2 Her house in Los Angeles was placed under surveillance and she was searched while traveling to New York due to suspicions she was a "Russian courier agent."3 Although they continued to monitor her travel and other activities, the FBI never found any evidence to support such allegations. Logan was later listed as a Communist sympathizer in Red Channels and was named as a Communist sympathizer by John J. Huber during his testimony before the Senate Judiciary Committee in 1950.
Google Drive: See Ella Logan's FBI File
Films 
Flying Hostess (1936)
52nd Street (1937)
Top of the Town (1937)
Woman Chases Man (1937)
The Goldwyn Follies (1938)
Stage
Open Your Eyes (1929)
Darling, I Love You (1930)
Broadway
Calling All Stars (December 13, 1934 - January 12, 1935)
George White's Scandals (August 28, 1939 - December 9, 1939)
Sons o' Fun (December 1, 1941 - August 29, 1943)
Show Time (September 16, 1942 - April 3, 1943)
Finian's Rainbow (January 10, 1947 - October 2, 1948)
TV Appearances
Texaco Star Theatre (1948-1949)
Cavalcade of Stars (1949)
The Ed Wynn Show (1950)
Ford Star Revue (1950)
The Colgate Comedy Hour (1950)
Showtime, U.S.A. (1950)
The Saturday Night Review with Jack Carter (1951)
The Red Skelton Hour (1954)
The Big Record (1957)
The Jack Paar Tonight Show (1958-1960)
The Sammy Davis, Jr. Show (1966)